Read our market review and find out all about our theme of the week in MyStratWeekly and its podcast with our experts Stéphane Déo, Axel Botte, Aline Goupil-Raguénès and Zouhoure Bousbih.
Topic of the week: Weak dollar and China: the explosive cocktail for commodities
The planets are aligned for 2023 to be the year of commodities;
China and Russia play a decisive role in the balance of the oil market;
Industrial metals to be the big winners;
We continue to favor Latin America, particularly Peru and Chile. The rise in prices should improve their terms of trade and support their currency.
Market review: Markets take a breather
US growth weaker towards the end of last year;
ECB keeps hawkish stance despite rumors of smaller hike in March;
BoJ procrastination sparks bout of volatility;
Profit taking on equities after strong start of year.
Le podcast de Stéphane Déo
A question about debt ceilling?
Chart of the week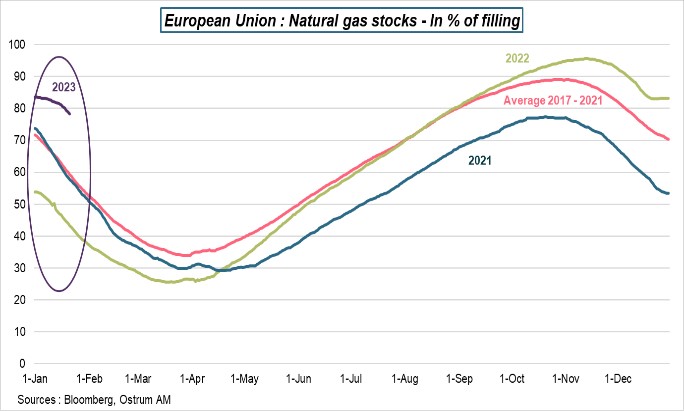 European Union natural gas stocks are historically high at this time of year. They are 78% full of capacity, compared to 42% in 2022 and 58% on average over the 2017-2021 period.
This results from the measures taken by the various countries to replenish them before winter via a sharp increase in supplies outside Russia, particularly in LNG, but also from the drop in demand linked to unusually mild temperatures and efforts to reduce energy consumption.
Stocks are so high at this time of year that in France, GRTgaz has indicated that it has to reduce them to comply with technical constraints.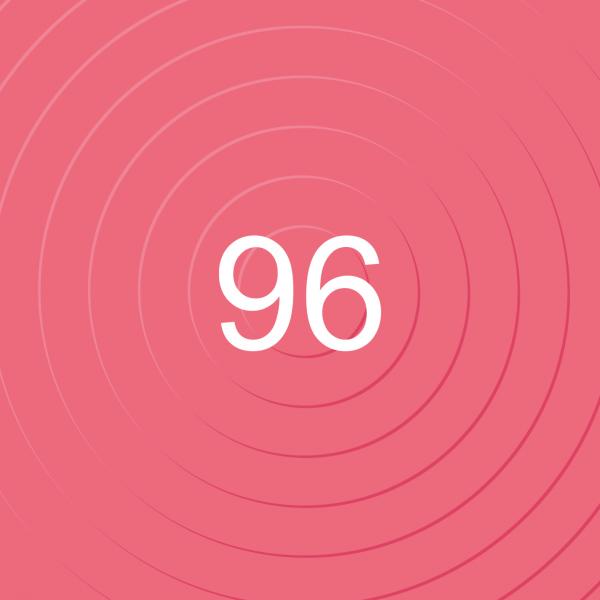 Figure of the week
The US 1-year CDS rose sharply to 96 on January 23, the highest since July 2011. This follows the alert given by Janet Yellen. The debt ceiling was reached on January 19 and the Treasury is taking steps to avoid a default. She called on Congress to raise or suspend that cap.
Podcast
Reading time : 15 min.
NEWS MARKETS
05/09/2023
Reserved for pros
Podcast
Reading time : 15 min.
NEWS MARKETS
05/09/2023
Reserved for pros
Podcast
Reading time : 15 min.
NEWS MARKETS
05/09/2023
Reserved for pros