SRI Abécédaire
Article 29 of the French Energy-Climate Act
The decree implementing Article 29 of the French Energy-Climate Act ("Loi Energie-Climat"), published on 27 May 2021, confirms France's strong ambition for sustainable finance. This decree goes beyond European requirements and the SFDR regulation by introducing biodiversity into sustainability risks.
Article 29 of the Energy-Climate Act includes new requirements in terms of climate and biodiversity, an extended scope of covered actors (investment banks and real estate funds for example), and requirements in terms of extra-financial reporting ("Comply or explain").
"In June 2022, Ostrum AM published its first "Article 29 LEC and Sustainability Risks Report." It meets both the requirements of the Energy-Climate Act and those of the SFDR regulation in order to simplify information regarding the integration of ESG criteria"

Joséphine CHEVALLIER, ESG strategist
Bonds... Sustainable Bonds
Sustainable bonds are instruments that provide positive responses in terms of transparency and use of proceeds towards projects with environmental or social added value.
The sustainable bond market grew by 70%* in 2021, across 4 categories: green bonds (environmental projects), social bonds (social projects), sustainability bonds (environmental and social projects), and sustainability-linked bonds (bonds whose coupon level is linked to the achievement of ESG objectives).
*source: Sell-side, Climate bonds Initiative, Environmental Finance, Natixis, Ostrum AM
"Ostrum AM manages €23 billion of sustainable bonds for its clients as of end-June 2022, thanks to dedicated analysts who have developed a proprietary methodology adapted to each type of bond."

Nathalie BEAUVIR RODES, senior sustainable bond analyst
"Investors for a Just Transition "
Finance For Tomorrow is Paris Europlace's sustainable finance initiative. In November 2021, Finance for Tomorrow launched the first global engagement coalition around the just, environmentally and socially inclusive transition: Investors for a Just Transition..
This initiative brings together managers and asset holders from the financial ecosystem to promote a socially accetable transition to low-carbon economies. It aims to encourage companies to integrate the just transition into their environmental strategy by engaging with them on a regular basis.
Ostrum AM has joined this international coalition for the Just Transition. We reaffirm our role as a responsible investor and act to encourage companies to reduce and limit their carbon footprint while taking into account social impacts.
Source : Ostrum AM, September 2022. For more information, please see: https://financefortomorrow.com/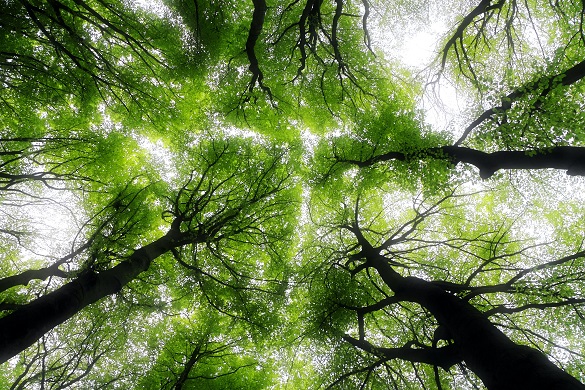 Just Transition
The Paris Agreement (COP21, 2015) recognizes the imperative need for a fast and fair transition. This is the starting point for an awareness of the impacts of the ecological and energy transition on workers, communities, consumers and citizens. It is materialized by the emergence of regulations and collective action since 2015 in order to move towards a fair and inclusive transition.
The Just Transition is a transition to a low carbon world that wants to be respectful of the environment and biodiversity, and inclusive from a social and territories' point of view.

"At Ostrum AM, we have developed an impact bond investment strategy targeting three dimensions: reducing the carbon footprint, promoting a positive social impact, preserving ecosystems and local economies. Dedicated proprietary tools and indicators allow us to identify investments in support of a Just Transition."
Nathalie Beauvir Rodes, senior sustainable bond analyst
Paris Agreement
The Paris Agreement is an international treaty that aims to strenghten the global response to the threat of climate change by keeping global temperature rise well below 2 degrees Celsius.
The Paris Agreement is an international entered into effect on November 4, 2016. Initially ratified by 55 countries, other countries have since joined, bringing the number of signatories to 183, including the United States and China, which account for 40% of greenhouse gas emissions.
"Ostrum AM contributes to the fight against climate change through its engagement policy with companies in highly-emitting sectors and through its investment choices. We manage €287bn in "SFDR8"-qualified responsible investments, representing 74% of our assets under management (June 2022)."

Nathalie PISTRE, Head of Research & SRI
Taxonomy
The European Taxonomy refers to a classification of economic activities with a favourable impact on the environment. Its objective is to direct investments towards "green" activities. Presented in 2018 as part of the action plan for sustainable finance, the "Taxonomy" Regulation was adopted by the European Union (EU) in 2020. The text is part of the 2050 net-zero or carbon neutrality target set out in the European Green Pact.
To align with the Taxonomy, eligible economic activities of organizations and financial institutions' investments must contribute substantially to at least one of the following six environmental objectives, without compromising the other objectives: climate change mitigation, adaptation to climate change, sustainable use and protection of aquatic and marine resources, transition to a circular economy, prevention and reduction of pollution, protection and restoration of biodiversity and ecosystems.
This year, large companies with more than 500 employees and financial institutions must publish their activities and/or investments eligible for the Taxonomy. From 2023, large companies will also have to publish their activities' alignement to the Taxonomy.
At Ostrum AM, we will be able to determine portfolios' green share (share of underlying assets' turnover that contributes to the transition) as of January 2023 (requirement to report alignment of activities to taxonomy for large companies). Green share calculation will allow investors to comply with the Energy-Climate Act "Article 29" in line with the Energy Transition for Green Growth Law "Article 173-VI".

TCFD Report
The TCFD (Task Force on Climate-Related Financial Disclosures) is a working group established by the G20 in 2015 following COP21. It promotes detailed and transparent communication related to the integration of climate issues and specifies the expected climate reporting elements, focusing on 4 pillars: governance, strategy, risk management and metrics & objectives.
TCFD recommendations invite financial institutions to report on their approach to identify, manage and consider climate factors, providing clear, comparable and consistent information on the risks and opportunities related to climate change.
"Ostrum AM published its second TCFD Report detailing its actions to support the transition to a low-carbon economy and the adaptation to climate change effects. "
Valérie CHAUSSENDE, Head of CSR