Read our market review and find out all about our theme of the week in MyStratWeekly and its podcast with our experts Stéphane Déo, Axel Botte, Aline Goupil-Raguénès and Zouhoure Bousbih.
La revue des marchés : budgetary short-sightedness?
Projected budget deficits this year remain large. Budgets should contribute to growth and absorb the energy shock;
In the medium term, this puts public finances on a worrying trajectory and, above all, limits the room for maneuver should another crisis affect the European economy;
So far so good, but once again, focus on immediate interest. Yet another example of "budgetary short-sightedness"?
Market review: Immaculate rally
Disinflation keeps everything rally going;
US inflations down to 6.5;
Renewed downward pressure on bond yields;
Risky assets still upbeat amid lower dollar.
Le podcast de Stéphane Déo
What about the reopening of China?
Isn't equity rally too much?
Chart of the week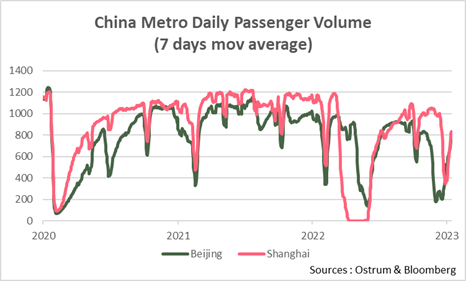 China is reopening and one high-frequency gauge for increasing activity and return to normalcy is the metro passenger volume. The chart shows the two main cities, Beijing and Shanghai. Overall, transport volume were about 1/4 of normal in China at the end of last year. They are now rapidly up and back to about 3/4 depending on the cities.
This illustrates the rapid reopening of the Chinese economy. A major element for the global growth trajectory. Hence also for inflation.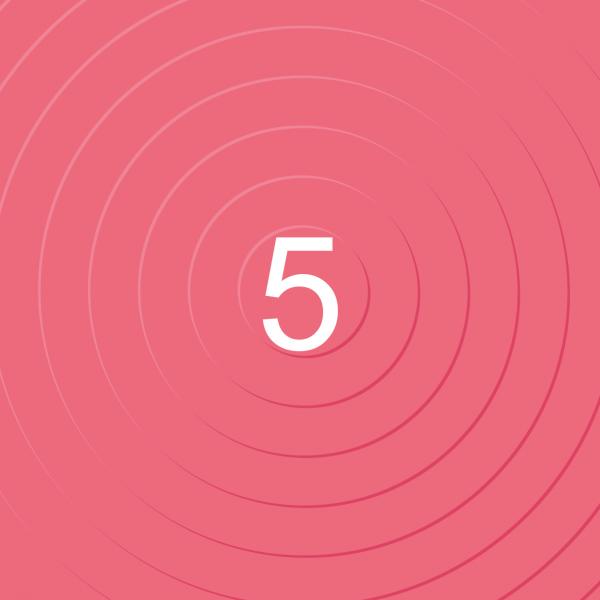 Figure of the week
2022 was the 5th warmest year on record. Temperatures were almost 1.2 degrees above pre-industrial levels.
Podcast
Reading time : 15 min.
NEWS MARKETS
06/06/2023
Reserved for pros
Podcast
Reading time : 15 min.
NEWS MARKETS
05/09/2023
Reserved for pros
Podcast
Reading time : 15 min.
NEWS MARKETS
05/09/2023
Reserved for pros