Read our market review and find out all about our theme of the week in MyStratWeekly and its podcast with our experts Axel Botte, Aline Goupil-Raguénès and Zouhoure Bousbih.
Topic of the week: Basis trades: safe until it is not
Crises occur when safe bets prove unsafe: examples abound from the US repo squeeze in 2019 to the disruption in the Gilt market a year ago;
Tighter regulation after the GFC made it more expensive for banks to engage in market-making activity whilst the Fed's QE purchases retired bonds from secondary markets;
Now the BIS and the Fed express concerns about the size of basis trades implemented by leveraged funds and arbitrageurs;
Basis trades aim at capturing small pricing differences between Treasury bonds and bond futures using leverage to boost returns;
Arbitrageurs and other liquidity providers have a role to play to smooth pricing and reduce illiquidity premia in the financial ecosystem, but excessive leverage can always be a source of instability.
Market review: Steep slopes ahead
Curve steepening gathers pace;
US job creation remains robust;
Spreads and equities hit by rising real rates;
Attack on Israel could escalate to a regional conflict.
Axel Botte's podcast
Topic of the Week: The Israeli-Palestinian conflict resurfaces, tensions over rates and the US labour market;
Theme: Basis trades: safe until it is not.
Chart of the week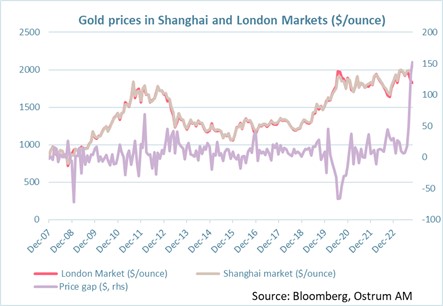 Gold prices, measured in U.S. dollars per ounce, are usually closely aligned in the Shanghai and London markets. Now an unprecedented $150 gap opened between the two markets.
However, gold prices in China now look disconnected from the London market. Shanghai gold prices have stayed elevated whilst Londong gold plunged in response to higher real interest rates on the U.S. dollar money market.
It appears that Chinese investors, faced with growth uncertainty and falling porpert values, seek a store of value and bid up gold. It could also reflect increased bying of gold by the PBoC.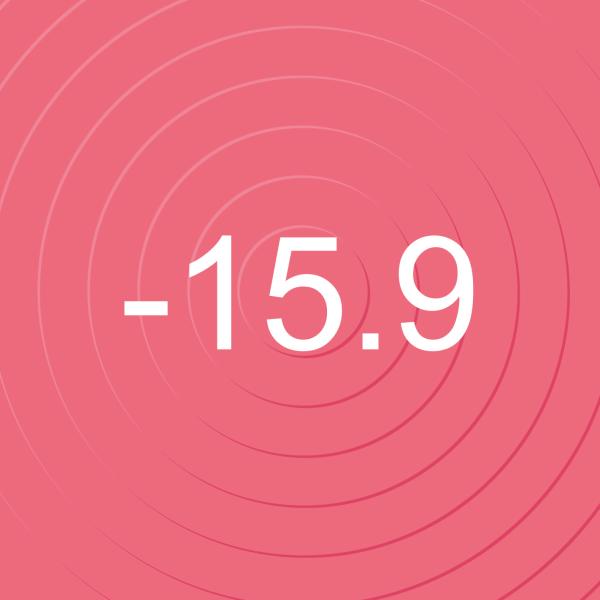 Figure of the week
The represents the drop in existing home prices (in %) in Germany since the April 2022 peak reached following the monetary easing of 2020.
Listen to Axel Botte's podcast (in French only)
INSIGHTS MARKETS
12/04/2023
Reserved for pros
Podcast
Reading time : 30 min.
NEWS MARKETS
11/28/2023
Reserved for pros
Podcast
Reading time : 30 min.
NEWS MARKETS
11/28/2023
Reserved for pros