Since 2017, some thirty students and sponsors have been participating in Women in Finance, a yearly event held to draw more women into the field. With the guidance of Groupe BPCE's School Relations team and organised in partnership with WINN1 and 100 Women in Finance, the 2022 event offered a tribute to four of Ostrum AM's "mentors".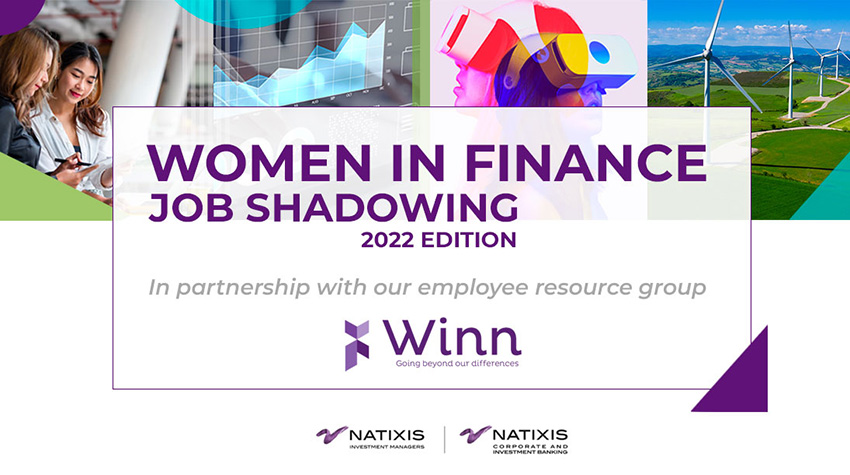 As part of its diversity policy, Ostrum AM remains committed, along with the entire group, to bringing more women into the businesses and leadership circles of asset management.

In preparation for this event, 70 students from business and engineering schools around the world were selected, with an equal number of mentors from Natixis' own businesses. Four of the company's employees took part in these discussions: Amira Demming, Management Support Leader; Gaëlle Malléjac, Chief Investment Officer for Insurance and ALM Solutions; Angélie Reynier, Head of Commercial Service Provision and Client Experience; and Rouska Winter, Head of Euro Aggregate Fixed Income Management.

On 18 November, the event opened with a presentation of the group's business lines and Diversity & Culture policy, given on site and remotely to the selected students. Two weeks of discussions were held between each mentor and up to five students.

There are multiple challenges facing Women in Finance: It's not easy hiring talented young people for certain business lines and positions, keeping them in the company for longer than two or three years, and offering an attractive career path. Add to this the difficulty of bringing women into certain positions and convincing them that all finance jobs are open to them.
Participating employees worked to make Ostrum visible and helped shine the spotlight on topics of special interest to the students, specifically green finance.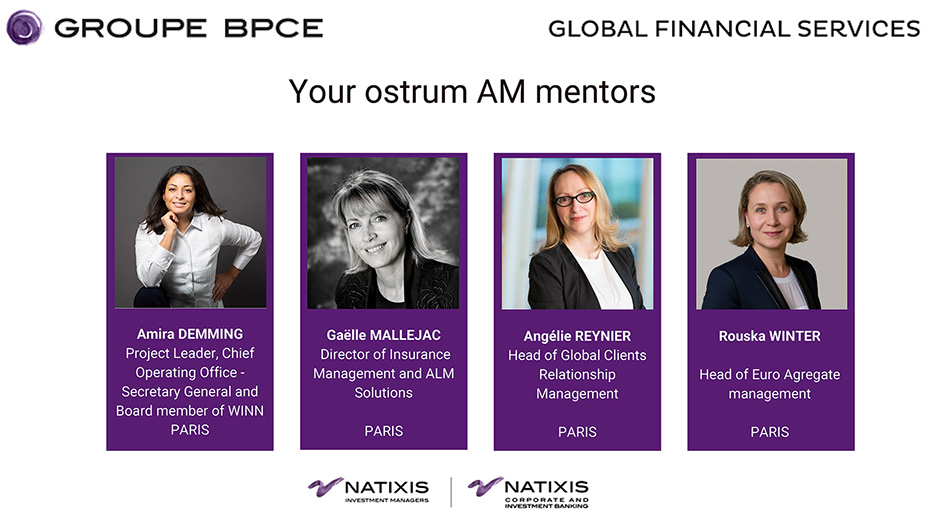 1WINN (Women in Natixis' Network) is the internal network committed to a more inclusive company with respect to gender parity. It was launched in 2012 exclusively for women executives. It has been open to everyone since 2018 and now has more than 1,000 members around the world, 60% of whom are international and 20% of whom are men. Our aim is to inspire, network and take action for a more inclusive company.