Read our market review and find out all about our theme of the week in MyStratWeekly with our experts Stéphane Déo, Axel Botte, Aline Goupil-Raguénès and Zouhoure Bousbih.
This week :
Topic of the week: Back to school! Summer round trip in bonds and equities
At first glance, little happened through the summer. Bond yields are close to June 30 levels and risky assets have recovered.
Growth turned out to be stronger than expected thanks to the support of governments in Europe in the face of rising energy prices. Political risk in Italy and the UK, however, sparked bouts of volatility.
That said, technical elements (repurchases of shorts) explain the easing of spreads (IG, HY) and the rebound in equities until mid-August.
The rhetoric of central banks then turned more hawkish so that a trend reversal is taking shape.
The dollar remains very strong, the euro oscillates around parity and the yuan adjusts to an unfavorable economic situation and to the monetary easing of the PBoC.
Market review: No weekly review this week
The market review will resume on September 12th
Chart of the week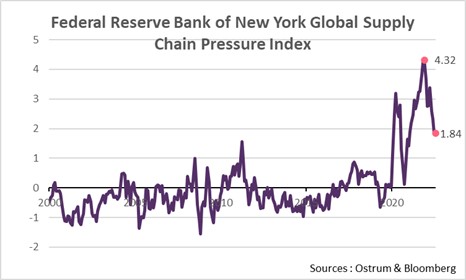 Supply problems remain very high when referring to the NY Fed indicator. However, the pressures are quickly fading. A sign that the situation is returning to normal, even if it is still far from normal.
It is mainly the Asian component that has eased with the partial reopening of China.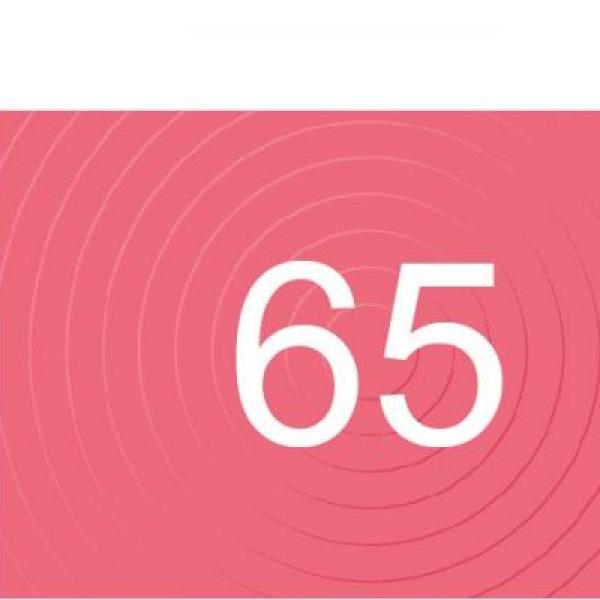 Germany is providing a €65 billion plan for purchasing power, or almost 2% of GDP.
This is huge, but we treat the symptoms (loss of purchasing power), not the fundamentals (energy dependence).