Read our market review and find out all about our theme of the week in MyStratWeekly and its podcast with our experts Axel Botte, Aline Goupil-Raguénès and Zouhoure Bousbih.
Topic of the week: The Eurozone escapes recession
After a slight contraction, a timid recovery has begun;
Domestic demand contracted in many countries as a result of losses in purchasing power suffered by households;
The situation is contrasted between countries: Spain, Italy and Portugal are in the lead, benefiting from the recovery in tourism;
France and Germany are experiencing a more limited rebound;
Surveys point to an acceleration in service-led activity as manufacturing continues to contract;
The recovery should firm up but remain limited due to the impact of the strong monetary tightening carried out by the ECB.
Market review: Disinflation continues in the US
US inflation dips below 5%;
Nasdaq up strongly led by big caps;
Banks lead European stock markets higher;
Stability in sovereign and credit spreads.
Aline Goupil-Raguénès' and Zouhoure Bousbih's podcast
Review of the week;
Eurozone escapes recession.
Chart of the week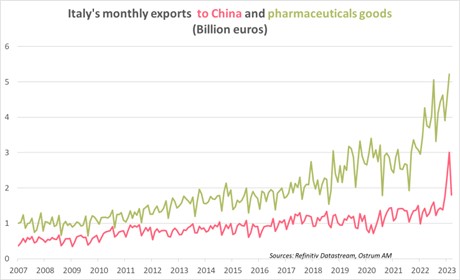 Italian foreign trade is experiencing a surprising development, particularly in the pharmaceutical sector. The lifting of mobility restrictions has led the Chinese to buy drugs massively.
The announcement of Italy's possible withdrawal from the partnership with China through the Belt & Road Initiative after 2024 could, however, strain relations between Rome and Beijing, and limit access to the Chinese market for Italian companies.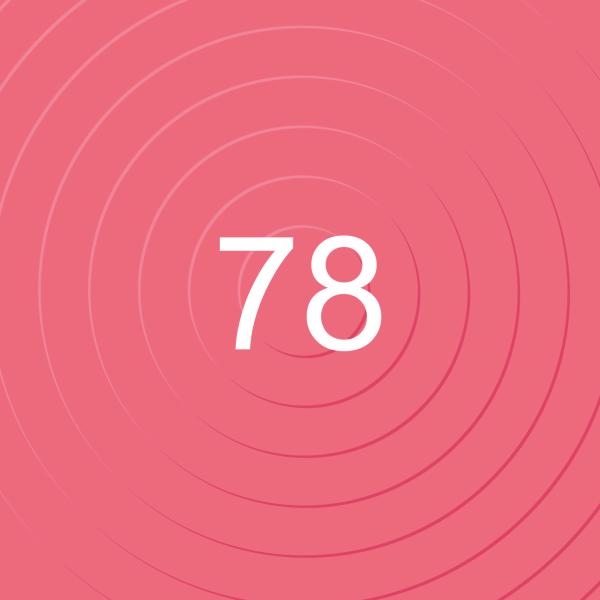 Figure of the week
Since 1960, Congress has acted 78 separate times to permanently raise, temporarily extend, or revise the definition of the debt limit.
INSIGHTS MARKETS
10/03/2023
Reserved for pros
Podcast
Reading time : 30 min.
NEWS MARKETS
09/08/2023
Reserved for pros
Podcast
Reading time : 30 min.
NEWS MARKETS
09/08/2023
Reserved for pros