Read our market review and find out all about our theme of the week in MyStratWeekly and its podcast with our experts Axel Botte, Aline Goupil-Raguénès and Zouhoure Bousbih.
Topic of the week: BoE: tightening enters second round
BoE surprised markets with 50-bp hike, policy rates could hit 6% later in 2023;
Monetary response to high inflation has been inefficient as core inflation is accelerating again past 7%;
Wage-price spiral : second-round effects are in full swing in the UK;
Mortgage borrowers face 6% 2-year fixed deal after rate rise;
High rates are here to stay as neutral rates may be as high as 4% at present.
Market review: Yield curves invert further
BoE surprises markets with 50-bp hike;
The 2s10s yield spread below -100 bps in the US;
Modest widening in sovereign and credit spreads;
Profit-taking in equities after disappointing PMIs.
Axel Botte's podcast
Topic of the Week: Market Movements and Trends ;
Market Review: BoE faces out of control inflation.
Chart of the week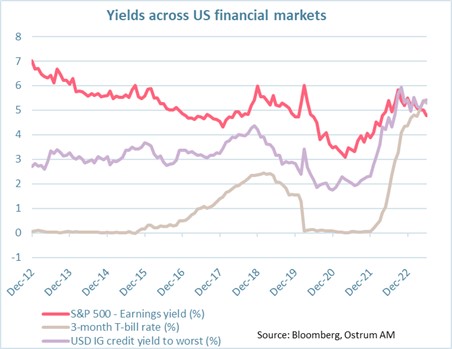 Yields on US financial assets are converging around the 5% mark. The Fed's series of rate increases has obviously raised the interest rate on Treasury bills. Meanwhile, the average yield on corporate debt with an IG rating had moved in advance of rate hikes to slightly more than 5% currently. In turn, the earnings yield on US equities now stands just under 5% due a combination of slowing earnings growth and higher prices. The key question is now whether investors are being compensated for taking risk. The short answer considering the relative risk of cash, bonds and equities is decidedly no!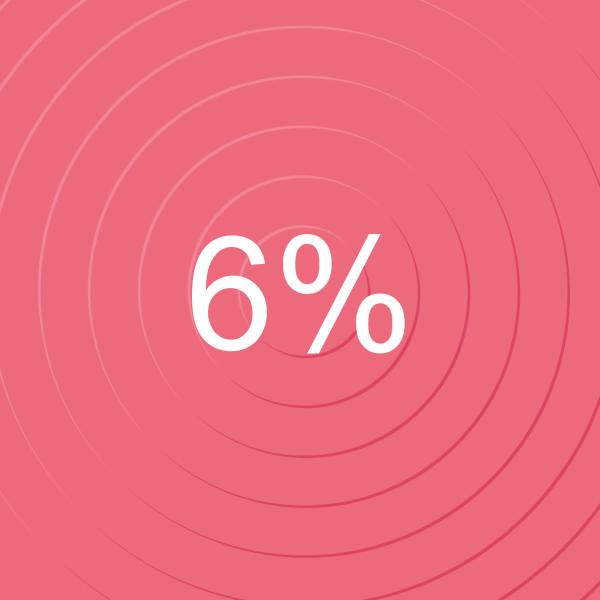 Figure of the week
ECB analysis suggests that a one-degree temperature increase during El Niño historically raised global food prices by more than 6% after one year.
INSIGHTS MARKETS
10/03/2023
Reserved for pros
Podcast
Reading time : 30 min.
NEWS MARKETS
09/08/2023
Reserved for pros
Podcast
Reading time : 30 min.
NEWS MARKETS
09/08/2023
Reserved for pros