Every month, find out all about the sustainable market bonds news in our newsletter
« MySustainableCorner ».
This month in a nutshell
In Europe recently, the Greenium (contraction of green and premium) decreased or even disappeared for non-financial bonds while it remains stable but low for financial institutions.
The European Commission has launched a new consultation on the SFDR regulation. Two options are under review: 1/ delete Articles 6, 8 and 9, and create 4 new products or 2/ maintain but review Articles 8 and 9.
Bercy is once again looking at the SRI Label, in response to criticism from investors and companies on the new constraints, in particular the fairly strict exclusions of fossil fuels.
The carbon tax at the European borders entered into force on October 1st. It requires importers of carbon-intensive products to pay for CO2 emissions emitted during production.
On October 5th, the European Parliament voted on the text setting uniform sustainability standards for issuers wishing to use the "European Green Bond" or "EuGB" name.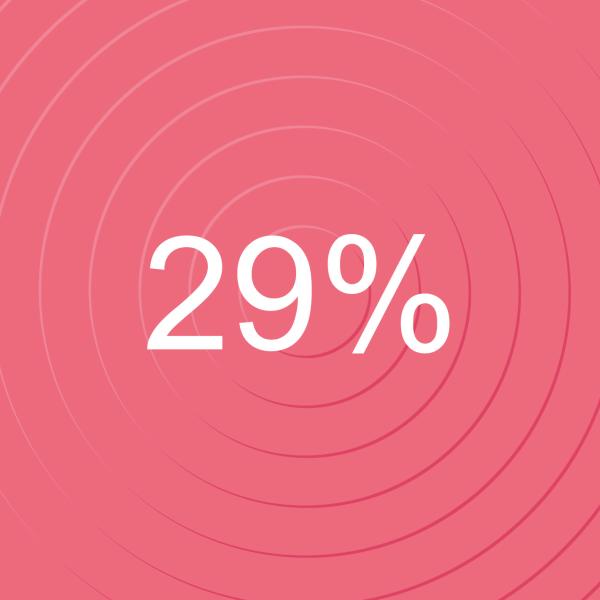 Figure of the month
Sovereign and assimilated issuers accounted for 29% of Green Bond issues over the first 9 months of 2023, including 14% for sovereigns.
Chart of the month
Sustainable bond issuance by issuer type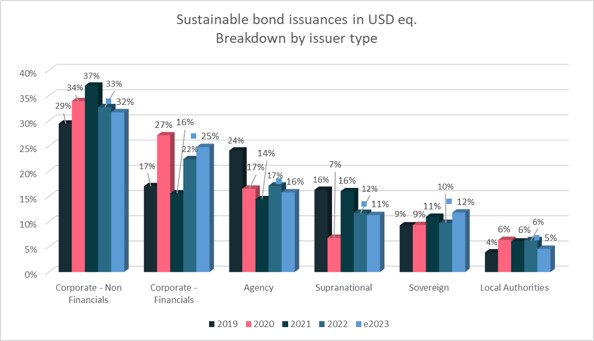 Sources : Ostrum AM, Market sources as at end-September 2023