Our "Euro Inflation" strategy received the "Best Fund over 5 Years" award in the "Bond EUR Inflation Linked" category at the 2023 Lipper Fund Awards Europe.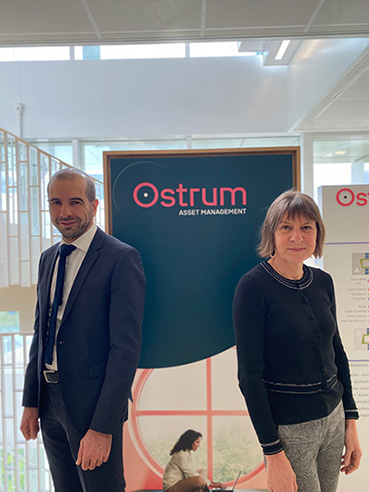 The Refinitiv Lipper Fund Awards for Europe, granted annually, highlight funds and fund companies that have excelled in delivering consistently strong risk-adjusted performance relative to their peers. This award thus puts our strategy at the top of 19 similar strategies.
"Our successful track record is the result of our long-dated experience in actively managing inflation-linked bonds, combining high conviction and the capacity to adapt to markets trends", says Abdel-Rani Guermat, Global Inflation Portfolio Manager.
"Backed by a disciplined investment approach that seeks to identify inflation mis-pricing opportunities, our expertise is adapted to clients' allocation needs for inflation linked bond exposure", states Isabelle Sanson, Head of Sovereign Debt and Inflation.
"This award is recognition of our expertise in managing inflation strategies and it is especially timely considering inflation remains a key theme for investors", concludes Alexandre Caminade, CIO Core Fixed Income & Liquid Alternatives.
This is a marketing document and is designed for information purposes only. All investments carry risks, including the risk of capital loss.
Any reference to a ranking, certification, award and/or rating provides no guarantee of future performances on these aspects, or of the fund or fund manager. Any performance figures mentioned refer to previous years. Past performances are not a reliable indicator of future showings.
Ostrum Asset Management – Asset management company regulated by AMF under n° GP-18000014 – Limited company with a share capital of 50 938 997 €. Trade register n°525 192 753 Paris – VAT : FR 93 525 192 753 – Registered Office: 43, avenue Pierre Mendès-France, 75013 Paris – www.ostrum.com