Every month, find out all about the sustainable market bonds news in our newsletter
« MySustainableCorner ».
This month in a nutshell
European parliament adopts new rules on binding pay-transparency measures, making easier for employees to compare salaries and expose existing gender pay gaps.
The Banque de France stepped up its climate commitments, and affirmed its goal of aligning all equity components with a global warning trajectory of 1.5°C by end-2025.
Bruno Le Maire, the French Minister of Economy and Finance, said that the 5% savings measures requested from the ministries for 2024 will make it possible to release 7 billion euros that will be used in particular to finance the ecological transition.
The IIGCC published a new framework aiming at helping investors to assess alignment of oil and gas compagnies' transition plans with a 1.5°C climate scenario.
The US Environmental Protection Agency proposes new pollution standards for cars and trucks to accelerate transition to a clean transportation future.
The International Bank for Reconstruction and Development issued a 2 billion euro-denominated sustainable bond.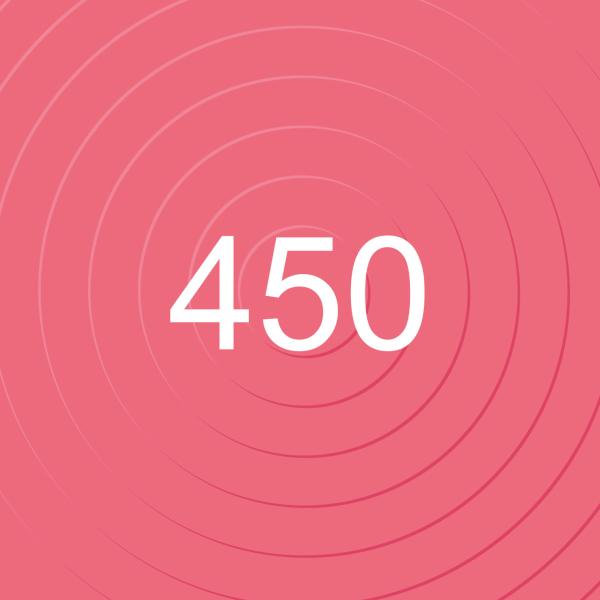 Figure of the month
The European Commission approves €450M Italian scheme to support Investment in the integrated production of renewable hydrogen and renewable electricity. This initiative is in line with the Green Deal Industrial Plan.
Dashboard
Market returns (%)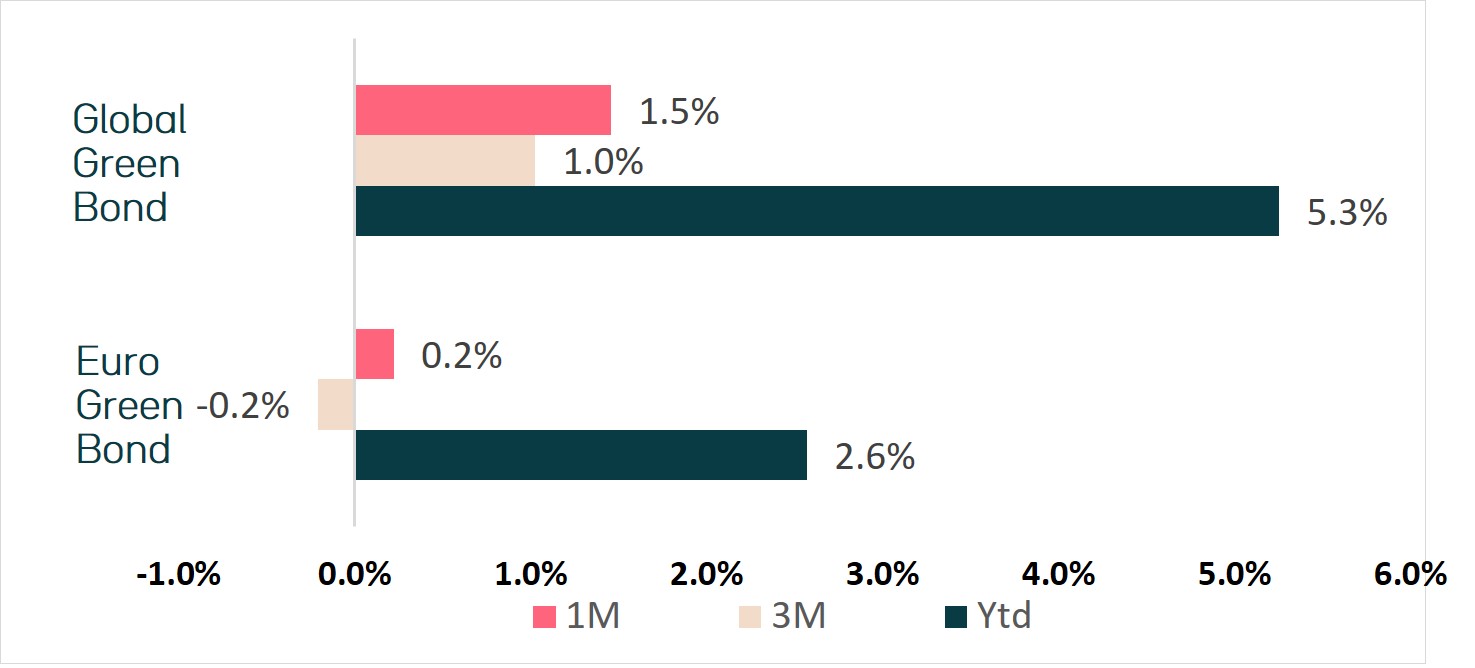 Data as of 04/28/2023 - Sources : Bloomberg MSCI Euro Green Bond Index et Bloomberg MSCI Global Green Bond Index

Sustainable issuances evolution ($ Bn)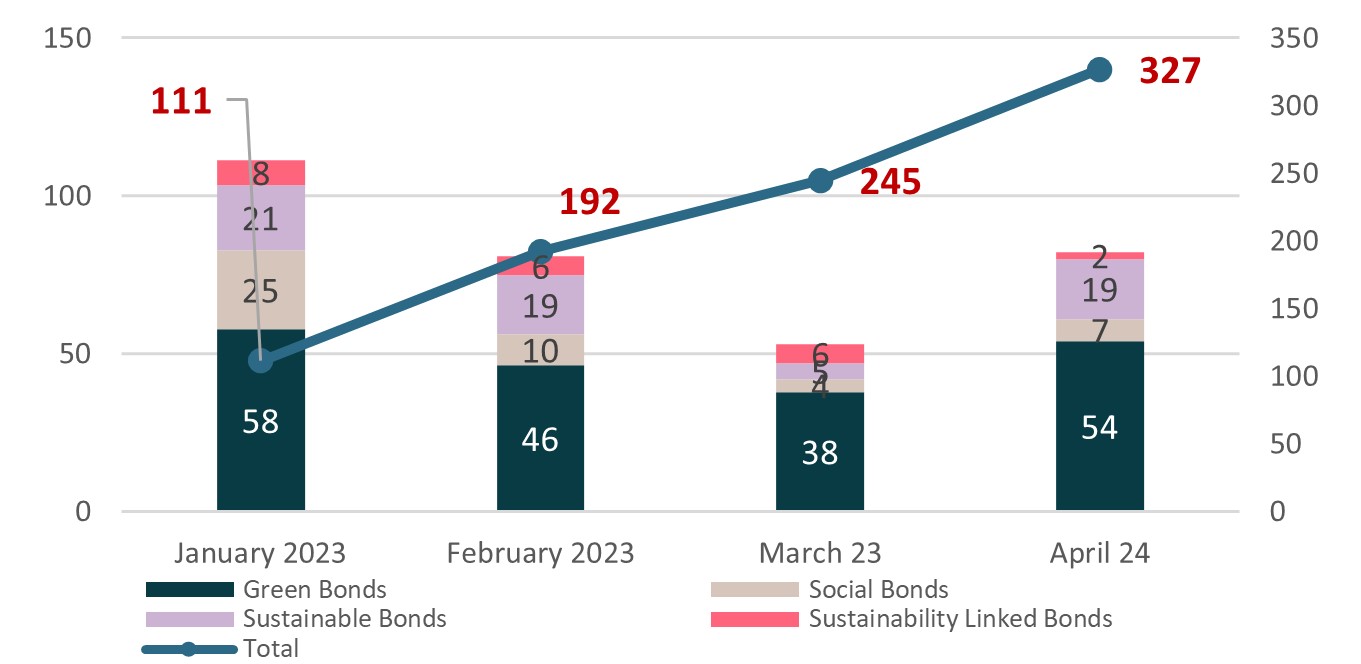 Sources : Bloomberg/Ostrum AM – Data as of 03/31/2023