Every month, find out all about the sustainable market bonds news in our newsletter
« MySustainableCorner ».
Topic of the month
The European Union sets standards to avoid greenwashing: provisional agreement for the creation of a EU Green Bond Standard
The AMF proposes to introduce into European law minimum environmental requirements that financial products should meet in order to be categorized as Article 8 or Article 9 that would usefully complement the current regulatory structure.
The European Commission presented its Industrial Green Deal to improve the competitiveness of European industry in order to achieve its carbon neutrality goal.
Public consultation on first land science-based targets: the Science Based Target Network has opened a public consultation on its draft technical guidelines to equip companies to set the first targets based on earth sciences, focusing on the protection and restoration of ecosystems
The ban on the sale of thermal cars by 2035 has been approved by the European Parliament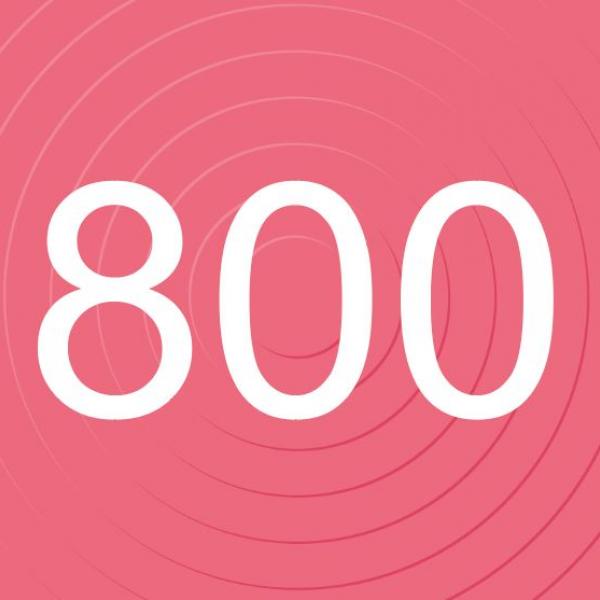 Figure of the month
The amount of the first green emission from a car rental company. The issuer Hertz has completed a $800 million transaction through a green asset backed security (ABS) to increase the share of electric vehicles of its fleet to 25% within two years.
Dashboard
Market returns (%)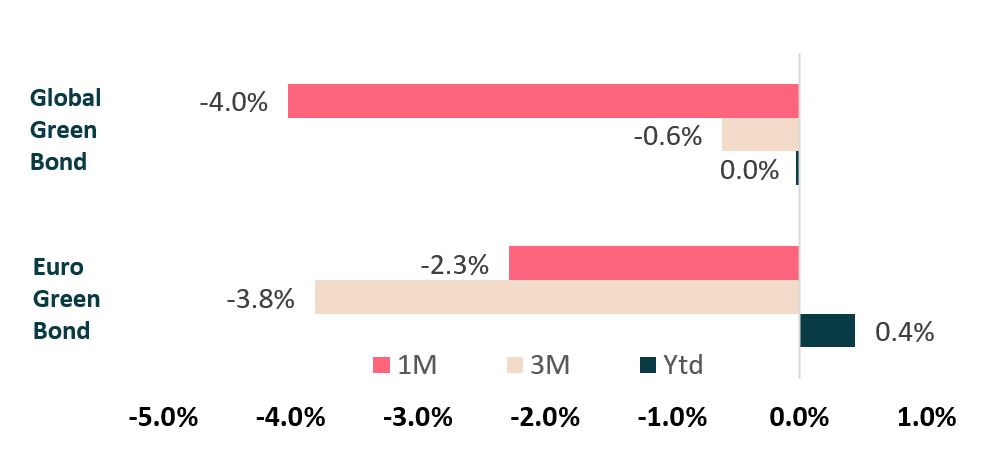 Data as of January 02/28/2023 - Sources : Bloomberg MSCI Euro Green Bond Index et Bloomberg MSCI Global Green Bond Index

Sustainable issuances evolution ($ Bn)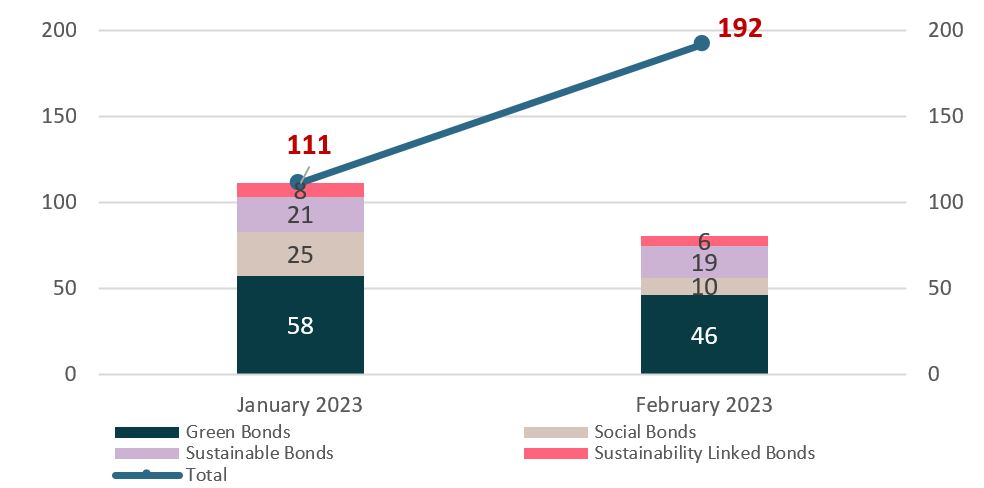 Sources : Bloomberg / Ostrum AM - Data as of 02/28/2023