Every month, find out all about the sustainable market bonds news in our newsletter
« MySustainableCorner ».
This month in a nutshell
President Emmanuel Macron announced a broad plan to support the development of the "zero emission" aircraft, consisting of several hundred million aid and investment.
The reviewed text on the EU Green Bond Standard has been published on 10th of May.
The Collaborative Sovereign Engagement on Climate Change is a pilot PRI-led investor initiative to support governments to act on climate change.
RCI Banque, Renault group subsidiary, has launched a Euro denominated green transaction of €750 million.
Legrand, world leader in electronics and systems for electrical installations, launched a Sustainability Linked Bonds aligned with its Sustainability framework.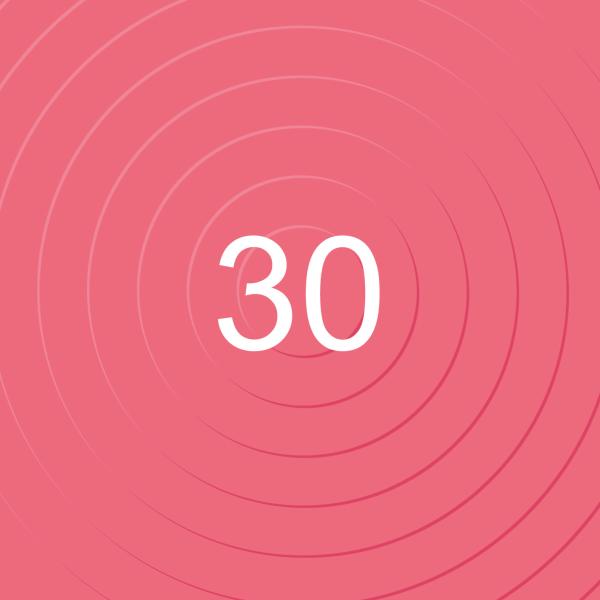 Figure of the month
Ostrum AM's assets under management in Green, Social, Sustainability-Linked bonds on a global basis exceeded
€30 billion in mid-June, across just over 1,000 instruments.
Dashboard
Market returns (%)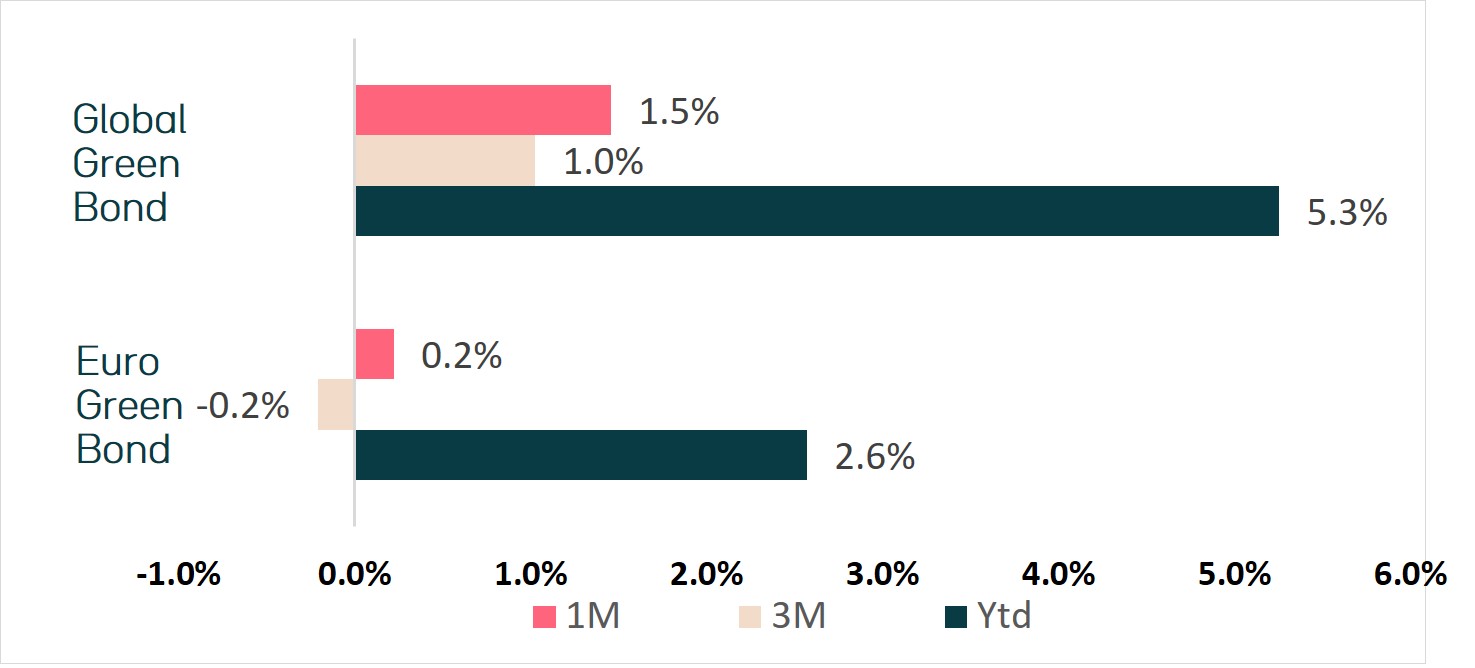 Data as of 05/31/2023 - Sources : Bloomberg MSCI Euro Green Bond Index et Bloomberg MSCI Global Green Bond Index

Sustainable issuances evolution ($ Bn)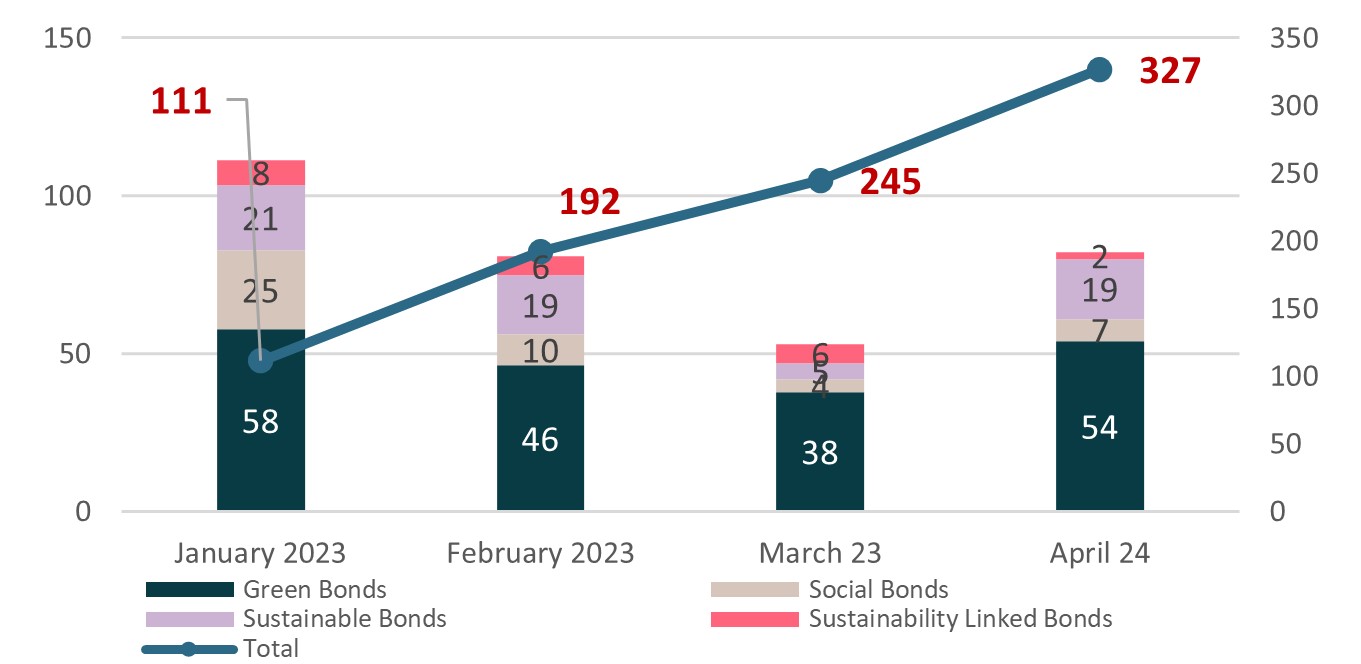 Sources : Bloomberg / Ostrum AM - Data as of 05/31/2023