Every month, find out all about the sustainable market bonds news in our newsletter
« MySustainableCorner ».
Topic of the month
Sustainable investment: more clarification needed
SFDR Regulation1 defines a Sustainable Investment as "an investment in an economic activity that contributes to an environmental objective [....] or an investment in an economic activity that contributes to a social objective […], provided that such investments do not materially prejudice any of these objectives and that the companies in which the investments are made apply good governance practices [….]".
SFDR's ambition is clearly to set common ground in the marketplace, across asset managers. However, the definition is very general, leaving room for interpretation.
Relying on this definition, asset managers have been asked to commit with a minimum percentage of sustainable investments for all funds and mandates. SFDR Article 9 products, as specificized by European Commission, must have a 100% investment commitment level.
In addition, Asset Managers must justify that investments "Do No Sustainable Harm" (DNSH) to the objectives stated in the definition. This is a real challenge. The European Regulator has started to lay down conditions to be compliance, but more clarity is needed, making implementation complex.
The "Place de Paris" has mobilized to help Asset Management Companies converge towards common and transparent standards.
Pending clarification, asset managers have had to position themselves, establishing their own definitions and calculation methodology.
Standardization across actors is the real challenge. In the current context, it is difficult to compare Sustainable Investment rates from one Asset Manager to another.
[1] Article 2 (17) of Regulation (EU) 2019/2088 of 27 November 2019 on the publication of sustainability information in the financial services sector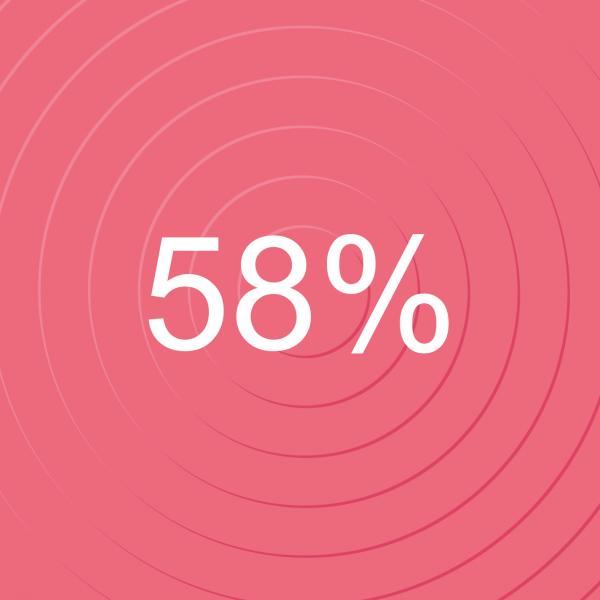 Figure of the month
That is the share of total issuances, sustainable bonds issued in Euro currency accounted for in 2022.

This figure reflects a robust dynamic of the euro market. Global sustainable bonds market represented nearly $800 billion in new sustainable issuances in 2022.
Dashboard
Market returns (%)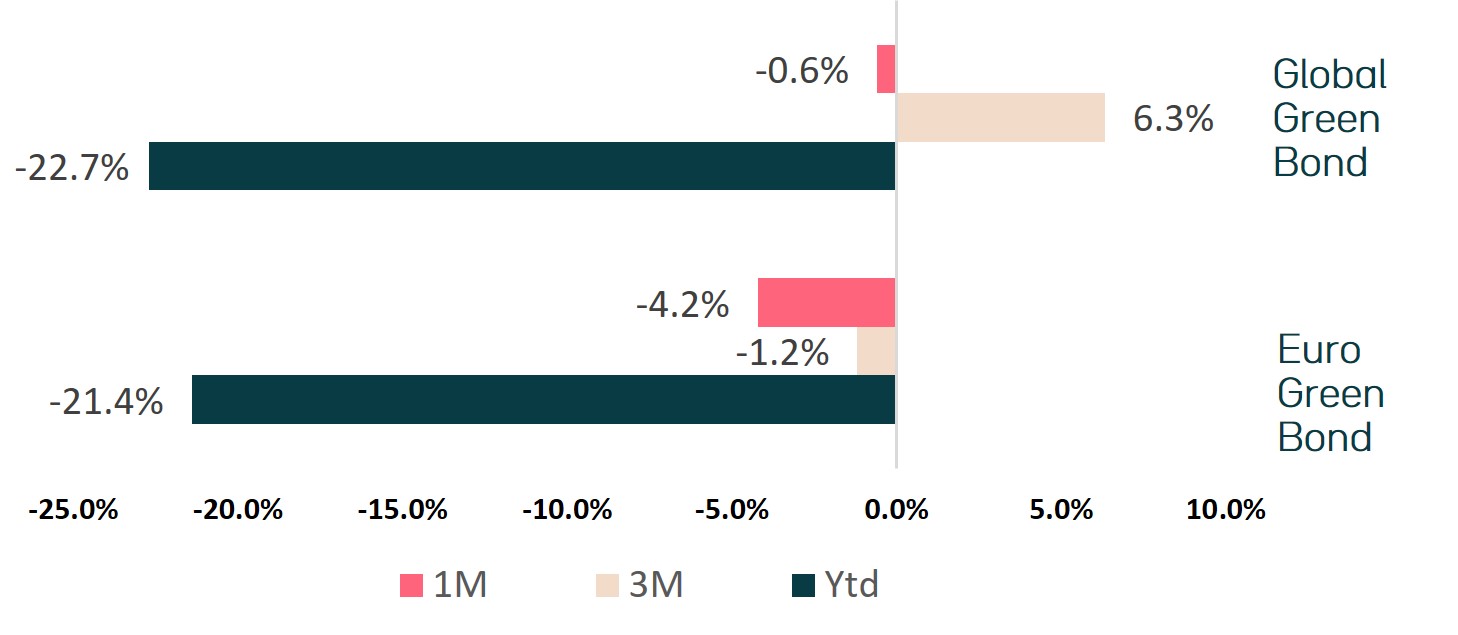 Data as of December 30th 2022 - Sources : Bloomberg MSCI Euro Green Bond Index et Bloomberg MSCI Global Green Bond Index

Sustainable issuances evolution ($ Bn)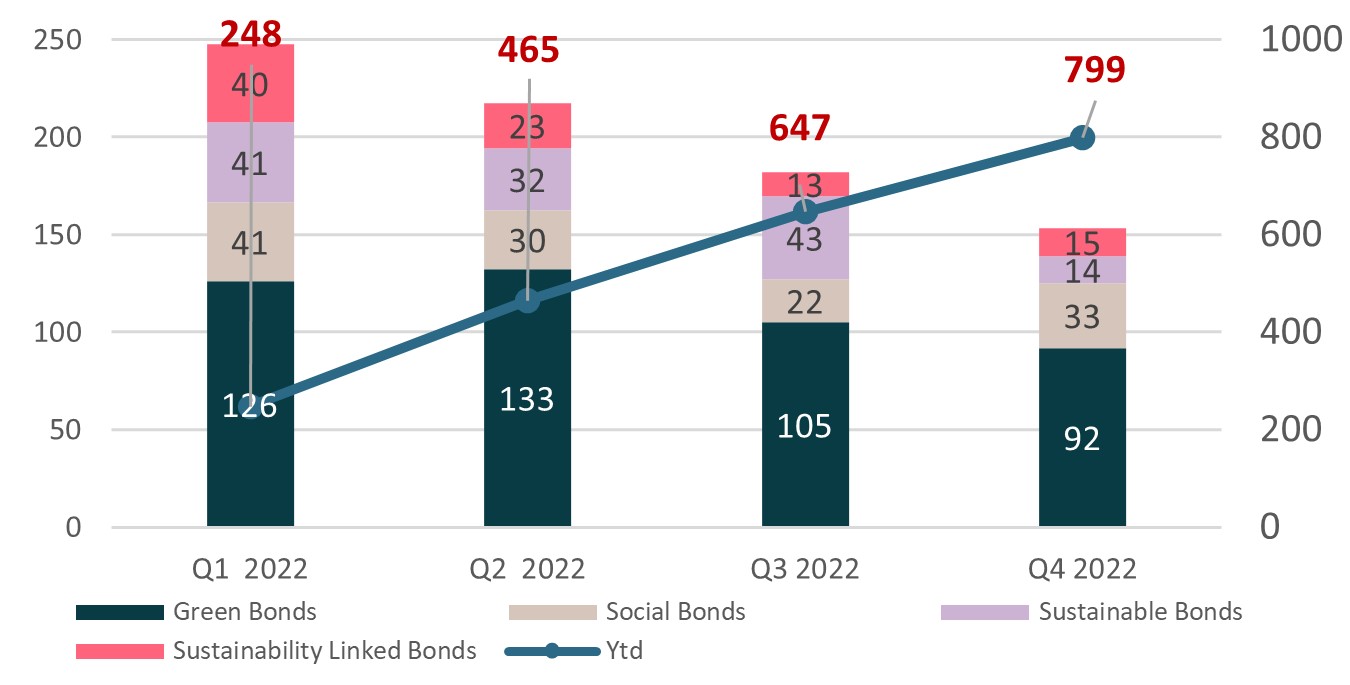 Sources : Bloomberg / Ostrum AM - Data as of December 30th 2022