Every month, find out all about the sustainable market bonds news in our newsletter
« MySustainableCorner ».
This month in a nutshell
The European Commission invites the European Supervisory Authorities to conduct a one-off climate risk scenario analysis to assess, in cooperation with the ECB and the ESRB, the resilience of the financial system on the way to the EU's targets for 2030;
The AMF (Autorité des Marchés Financiers) invites listed companies to improve their shareholder dialogue regarding their climate strategy;
The Bank of England will continue to explore whether changes to the macro prudential framework might be appropriate to help protect against climate risks while being wary of unintended consequences of increasing capital requirements for banks and insurers;
UN delegates reach historic agreement on protecting marine biodiversity in international waters : already being referred to as the 'High Seas Treaty', the legal framework would put more money into marine conservation and covers access to and use of marine genetic resources;
The United Nations Intergovernmental Panel on Climate Change has released its sixth report, which states that the decade is essential to address climate change and calls for continued climate investment.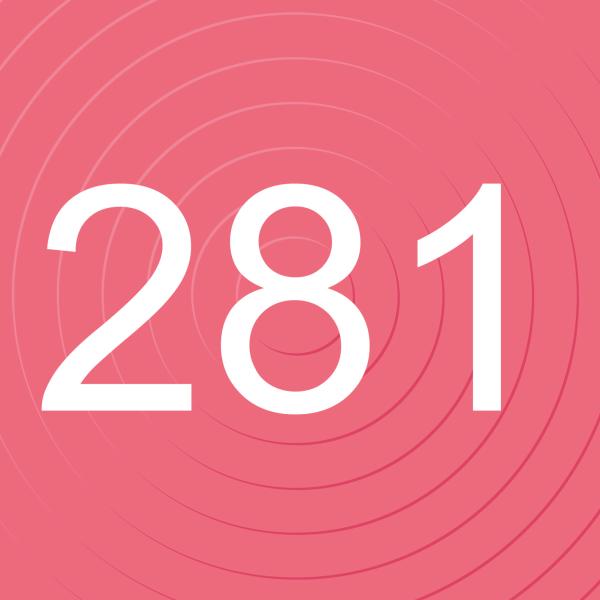 Figure of the month
The amount of financing needed to achieve Indonesia's latest carbon emission reduction goal for 2030, said the Finance Minister. The biggest part of this financing will be dedicated to the energy sector.
Dashboard
Market returns (%)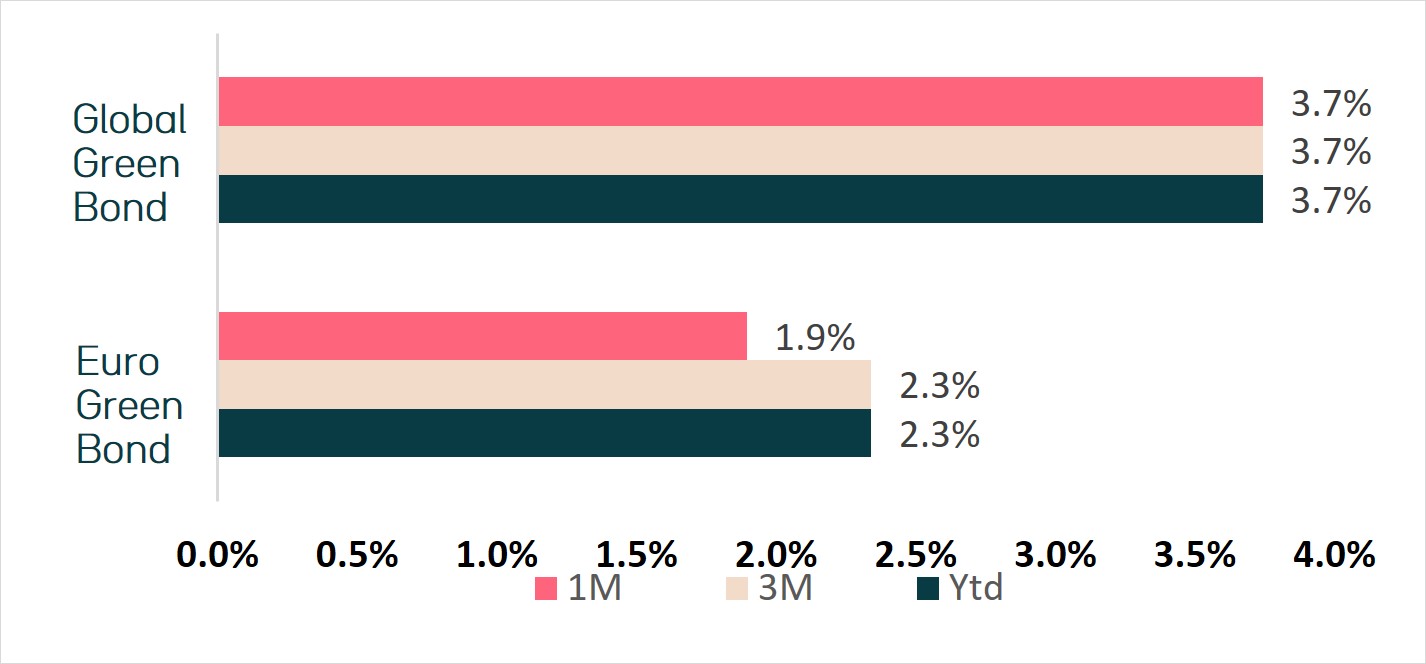 Data as of 03/31/2023 – Sources : Bloomberg MSCI Euro Green Bond Index et Bloomberg MSCI Global Green Bond Index

Sustainable issuances evolution ($ Bn)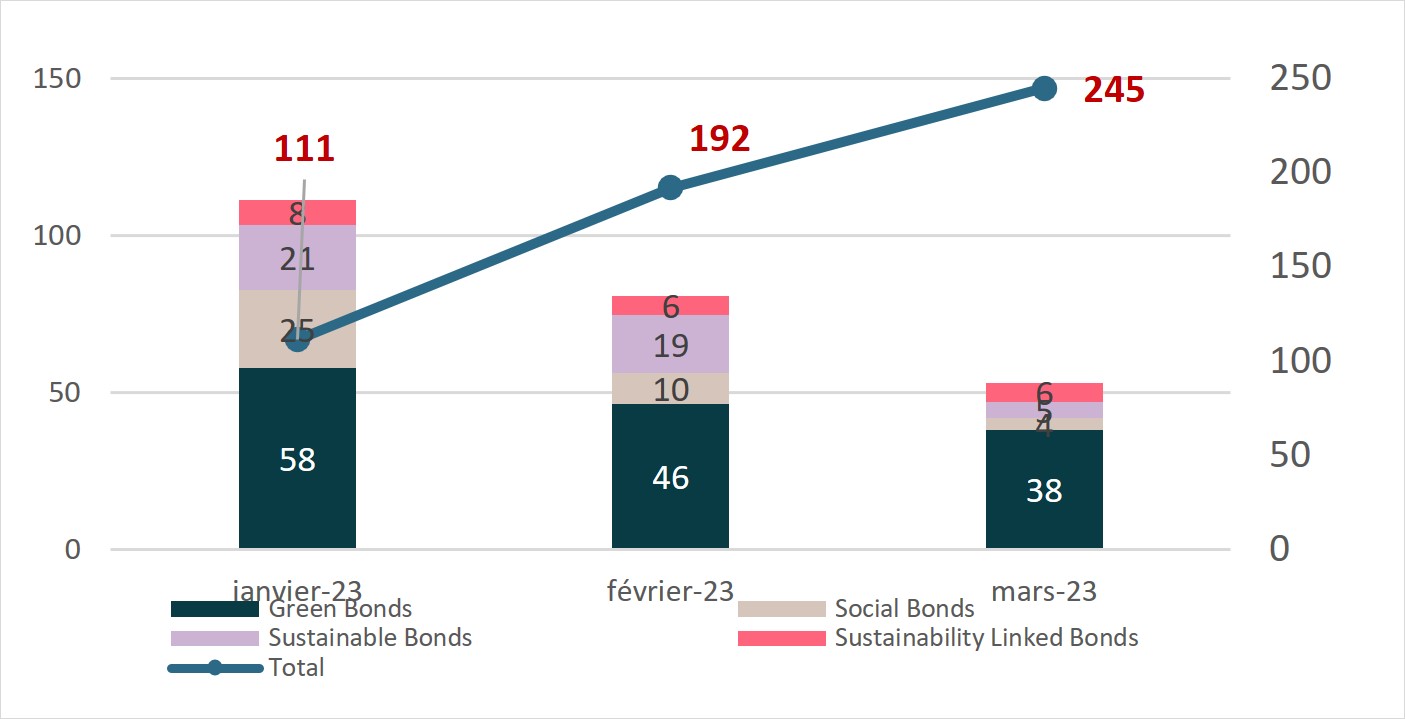 Sources : Bloomberg/Ostrum AM – Data as of 03/31/2023