Acting as a responsible investor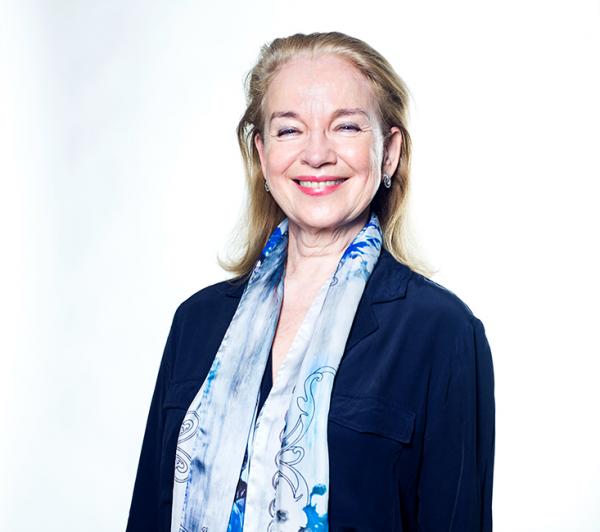 "With our expertise in esg management, we help our clients to realise their commitments to responsible investment"
Nathalie Pistre
Head of Research and SRI
93 %
of our AuM include ESG criteria, i.e. €254.9bn
25
SRI-labelled funds , i.e. €42.5bn (2020, december)
A+
PRI rating for all its asset classes under management
x2
the amount of green bonds in our portfolios (2020)
98 %
of open-ended funds AuM in SRI-labelled funds (2022)
100 %
of our AuM include ESG criteria in 2021
Strengthening our contribution to the fight against global warming
In line with the commitments made by the Paris financial marketplace at the COP21 in 2015, Ostrum AM is committed to actively contribute to the paramount fight against global warming and the transition to a low-carbon economy. Following the Declaration of the Financial Marketplace of 2 July 2019, Ostrum AM has further strengthened its action, both in its policies and by involving in discussions within the financial community.
THE PILLARS OF OUR CLIMATE COMMITMENT
Strengthening our coal exlusion policy
Maintaining a constant dialogue with market authorities and executives in companies in which we have a stake to share with them the risks and opportunities of climate change for their business model
Integrating

ESG criteria

in all our analyses
Developing a product offer that meets our customers' climate policies (portfolio with controlled carbon impact, targeted exclusions, products contributing to the energy transition, etc.)
A strict exclusion policy
Controversial weapons
In full compliance with the Ottawa Convention and the Oslo Treaty, we have excluded all companies involved in manufacturing, using, storing, trading or transferring anti-personnel landmines and/or cluster bombs.
Worst Offenders
We have excluded all listed and non-listed companies that have committed serious and proven violations of the principles defended by the UN Global Compact and/or the OECD Guidelines for Multinational Enterprises in the areas of human rights, labour rights, environmental protection and business ethics.
Coal
Ostrum AM will no longer invest in companies that develop new coal projects.
Ostrum AM will no longer invest in companies that have not set out a transition plan by 2021 to exit the coal sector in alignment with the Paris Agreement.
Ostrum AM halted investment in companies that derive more than 25% of their revenue streams from coal in June 2019, while definitive divestment is slated by June 2021.
Coal issuers that are not ruled out on the basis of previous criteria will be excluded as of January 1, 2021 if they exceed the other thresholds set out by the 2019 Global Coal Exit List (GCEL)
Blacklisted States
Ostrum AM strictly complies with current regulation and as such does not invest in :
Countries under US and European embargo, which would contravene current restrictions, or
those which have been identified as strategically failing to combat money laundering and terrorist financing by the Financial

Action

Task Force (FATF).
Tobacco
We implemented a blanket exclusion policy for tobacco in 2018.
We engage ongoing dialogue with companies
A RESPONSIBLE VOTING POLICY
In line with our approach as a responsible investor, we conduct our voting activity in the exclusive interest of our shareholders, according to the principles of high standards, transparency and dialogue, taking into account their expectations in terms of environmental, social and governance issues.
98.9% of possible votes cast
10,692 resolutions voted
729 participations in general Assemblies
MAINTAINING A CONSTRUCTIVE DIALOGUE WITH ISSUERS
150 companies addresses via individual engagement initiatives
Nearly 1,000 meetings and exchanges with companies
including 500 of which with fixed income issuers