Acting as a responsible investor
Responsible management generates long-term performance and brings added value for our customers.
KEY OBJECTIVES
X2 THE AMOUNT OF GREEN BONDS IN OUR PORTFOLIOS (2020)
98 % OF OPEN-ENDED FUNDS AUM IN SRI-LABELLED FUNDS (2022)
100 % OF MANAGERS, ANALYSTS AND EMPLOYEES IN CONTACT WITH CLIENTS TRAINED IN CSR/SRI MANAGEMENT (2020)
STRENGTHENING INTEGRATION OF
ESG CRITERIA
Because extra-financial dimensions have an impact on the performance analysis and risk profile of issuers, we integrate ESG criteria on almost 100% of our asset under management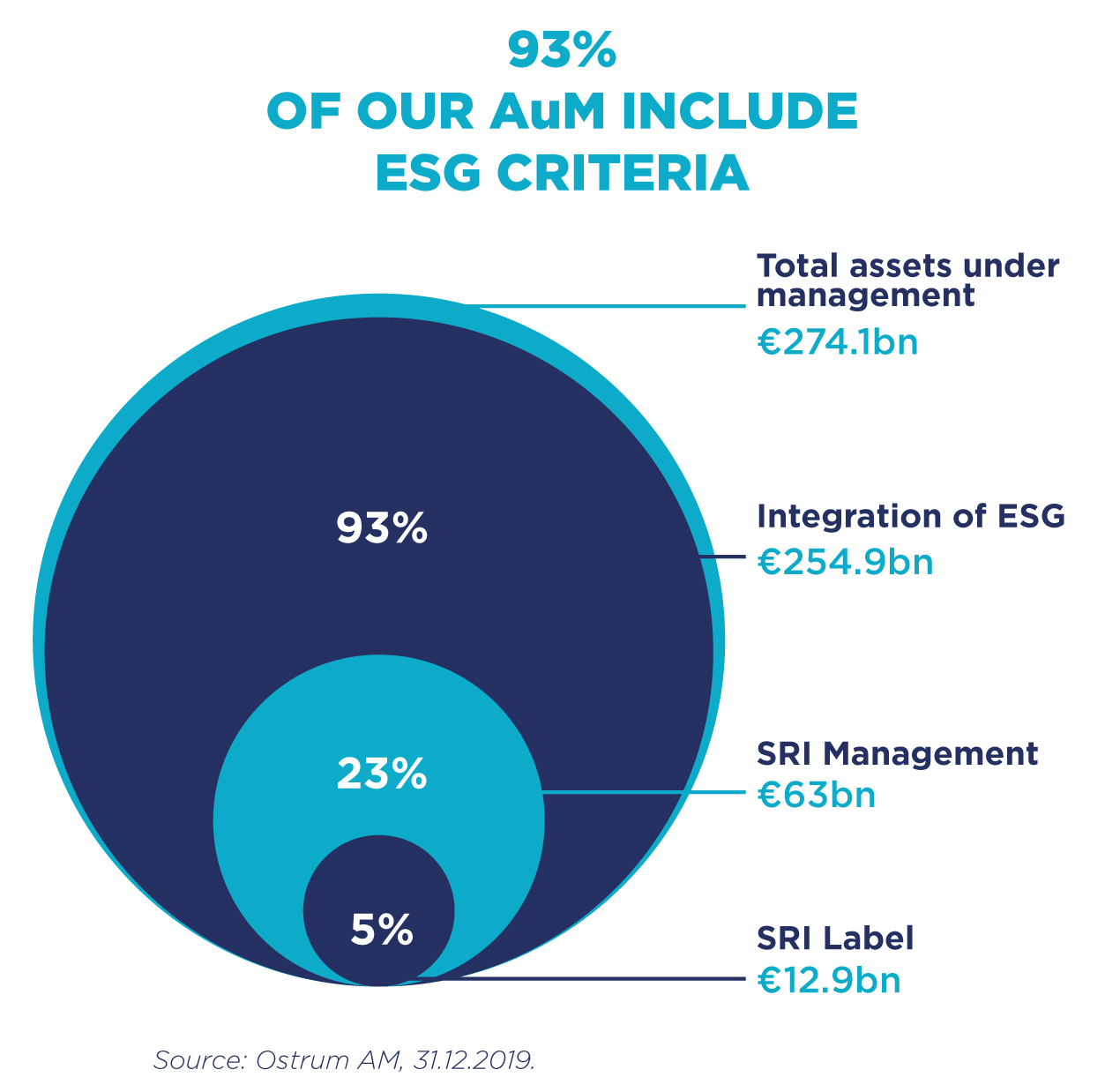 Credit issuers: a proven ESG analysis
MORE THAN 90% OF CREDIT ASSETS UNDER MANAGEMENT INCLUDE
ESG CRITERIA
Material ESG elements can have an impact on an issuer's credit risk and can therefore influence its fundamental rating.
Thus, our qualitative approach is based on the in-depth knowledge of our credit analysts: they assess material elements impacting the credit risk of issuers in the sectors in which they are experts.
To ensure consistency in analysis and fairness in the evaluation of issuers, our analysts rely on a double approach: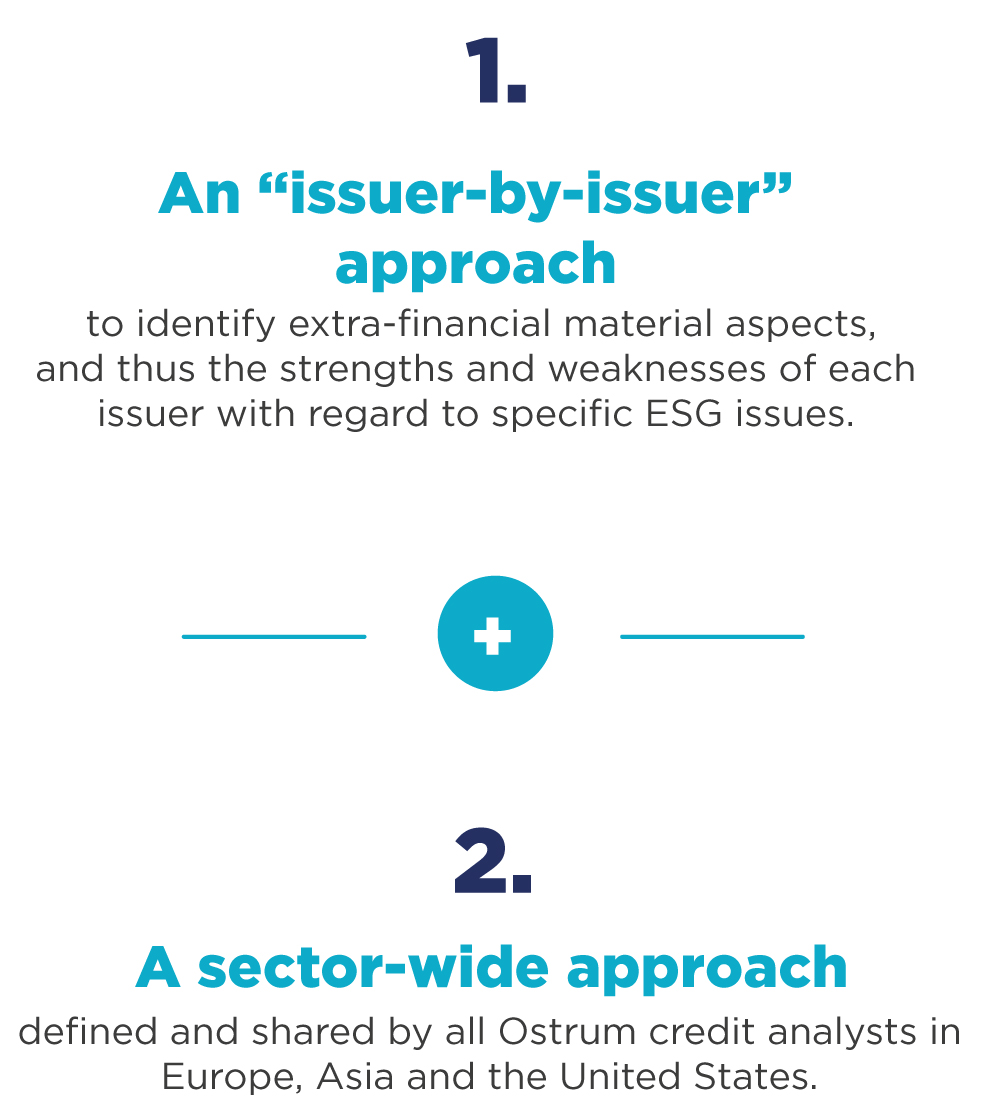 ESG Impact score
A NEW SCALE FOR ASSESSING ESG RISK AND OPPORTUNITIES

In order to improve the transparency and comparability of ESG risks and opportunities across issuers, the Credit Research Team has implemented in 2019 a new scale for assessing ESG risks and opportunities, called the "ESG Impact Score". This assessment is systematically supported by a qualitative analysis on each of the three E, S and G dimensions, which are detailed in dedicated reports written by our analysts, issuer by issuer. This score is available to all investment staff on an internal platform, allowing them to monitor each issuer's development.
ESG Screened Sovereign Bonds
We systematically take non-financial elements into account in our sovereign investment processes and in building our portfolios, and assess the risk for each country through two phases, including a proprietary sovereign risk assessment model developed by our team of quantitative engineers.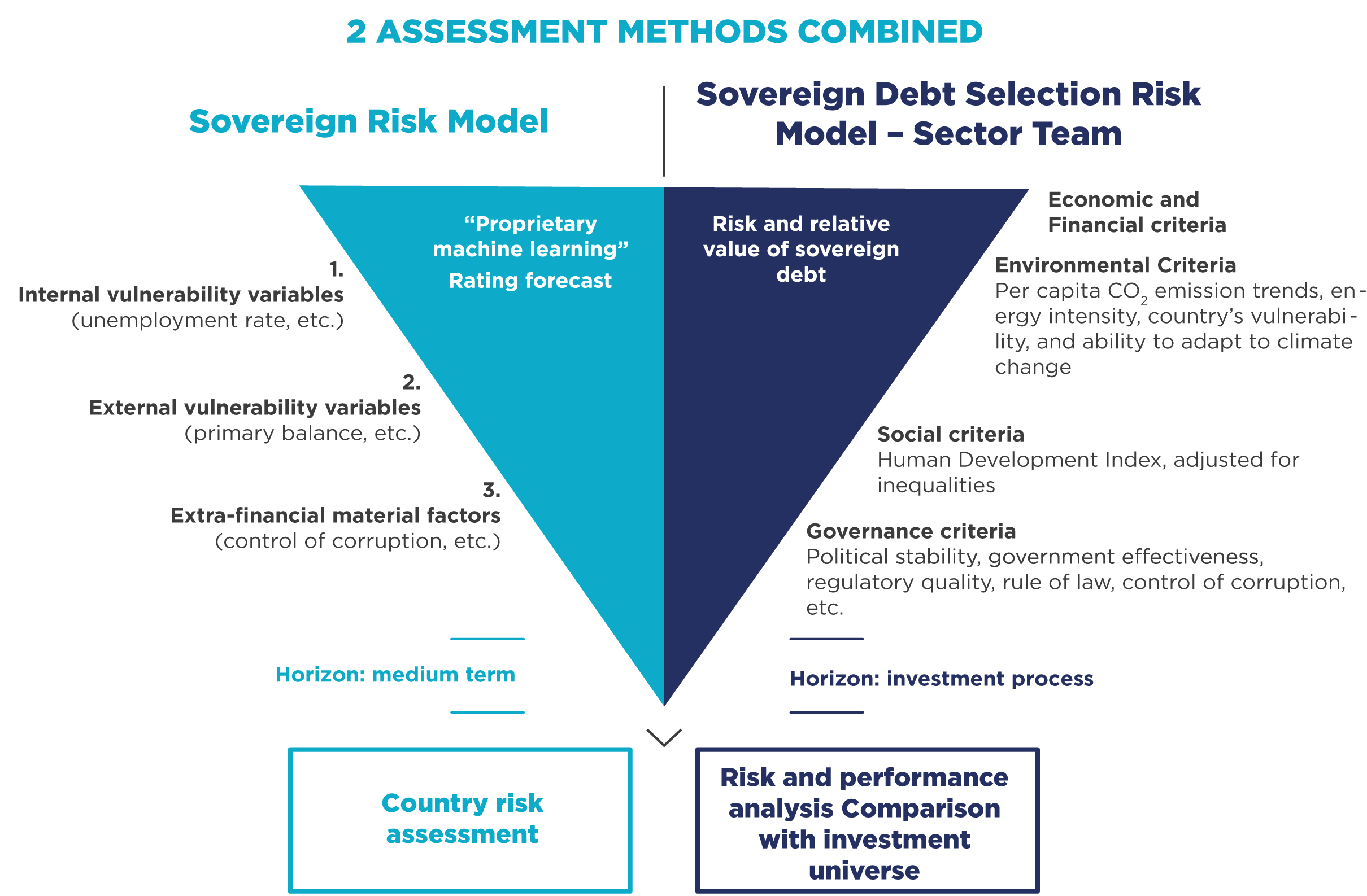 Actions

: dialogue & integrated research

Actions : In order to assess the impact of ESG dimensions on our equity portfolios, we rely on a 100% proprietary methodology based on in-depth knowledge of the invested companies and on-going dialogue between the equity manager and the company's management. To achieve a fully integrated approach, each Ostrum AM analyst is responsible for financial analysis, ESG analysis and Voting & Engagement.
A strengthened methodology in 2019
Completion of the ESG framework (quantitative data, qualitative analyses, direct exchange with issuers)
Consideration of ESG integration at every stage of the investment process, including the assessment phase
Non-eligibility of issuers that do not meet minimum ESG standards
OFFERING BESPOKE SRI AND ESG-INTENSIVE PRODUCTS
Beyond the integration of ESGs for almost all asset classes, Ostrum AM has deployed SRI management on 23% of its assets under management.


WE HAVE STRINGENT EXCLUSION POLICIES1
CONTROVERSIAL WEAPONS

In full compliance with the Ottawa Convention and the Oslo Treaty, of which numerous countries, including France, are signatories, we have excluded all companies involved in manufacturing, using, storing, trading or transferring anti-personal landmines and cluster bombs.
Check out our Anti-Personal Landmines and Cluster Bombs Exclusion Policy

WORST OFFENDERS

We exclude all listed and non-listed companies that fail to respect the principles of the UN Global Compact and/or the OECD Guidelines for Multinational Enterprises, and those which have already been excluded by institutional investors for the same reasons.
Check out our Worst Offenders Exclusion Policy

COAL

We exclude issuers that derive more than 50% of their revenues from coal production or from coal-powered energy. Issuers whose main business relies on the production, transportation and sales of coal extracted by Mountaintop Removal2 have also been excluded from our investment universe.
Check out our Coal Exclusion Policy

BLACKLISTED STATES

Ostrum AM does not invest in countries under US and European embargo, or those which have been identified as strategically failing to combat money laundering and funding for terrorism by the Financial

Action

Task Force (FATF).

TOBACCO

We implemented a blanket exclusion policy for tobacco in 2018.
Check out our Tobacco Sector Policy Note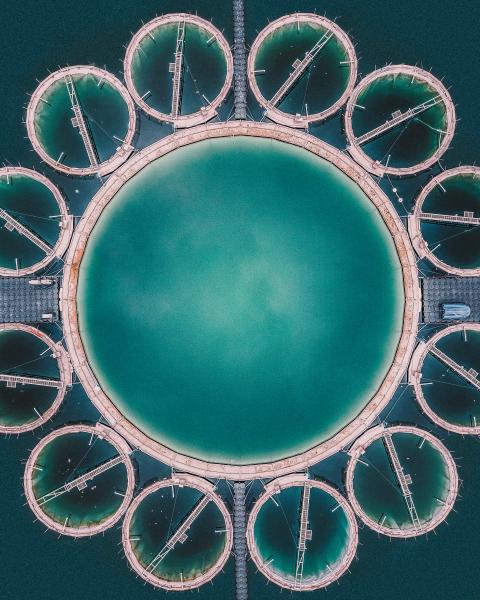 Focus on our coal exclusion policy
As of 2019, Ostrum AM has excluded issuers that earn more than 25% of their revenues from coal production or coal-powered energy. This exclusion was previously set at a threshold of 50% of revenues. Issuers whose main business relies on the production, transportation and sale of coal extracted using the Mountaintop Removal technique have also been excluded from our investment universe.
1. Our exclusion policies apply to all our open funds.
2. Mountaintop removal mining is a type of open-pit mining that makes extensive use of explosives and modern mechanical means with superior yields and lower costs than more traditional mining techniques.
WE ENGAGE IN ONGOING DIALOGUE WITH COMPANIES
In line with our approach as a responsible investor, we conduct our voting activity in the exclusive interest of our shareholders, according to the principles of high standards, transparency and dialogue, taking into account their expectations in terms of environmental, social and governance issues.
A responsible voting policy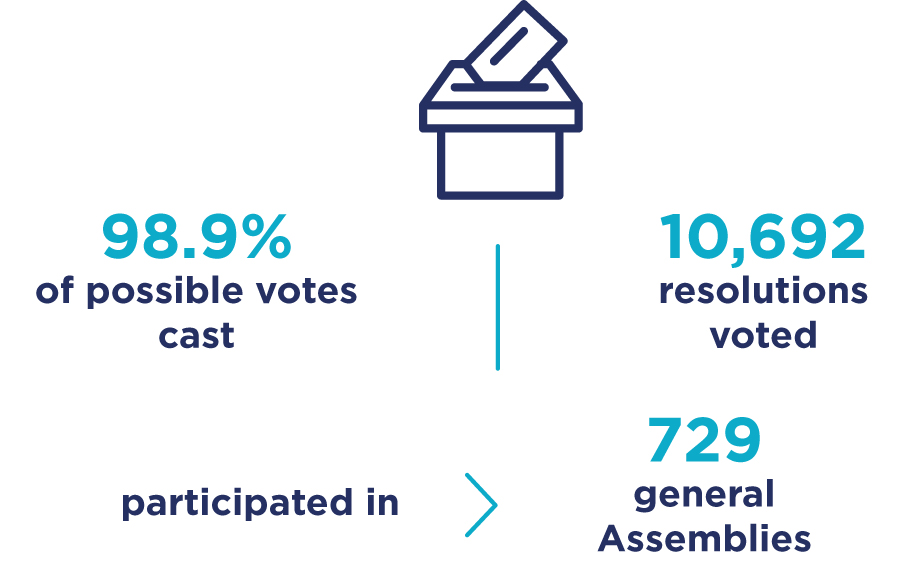 Voting and shareholder engagement policy
Maintaining a constructive dialogue with issuers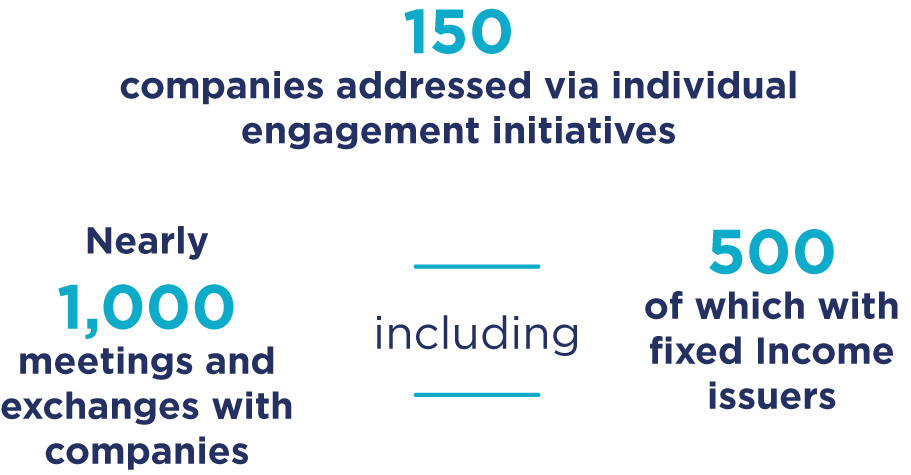 WE ARE A HISTORICAL SIGNATORY OF THE PRI1
Ostrum AM has been a signatory to the United Nations Responsible Investment Principles (PRI) since 2008.
Ostrum AM was once again lauded in 2019-2020 for the quality of its approach to responsible investment, receiving an A and A+ rating for all its asset classes under management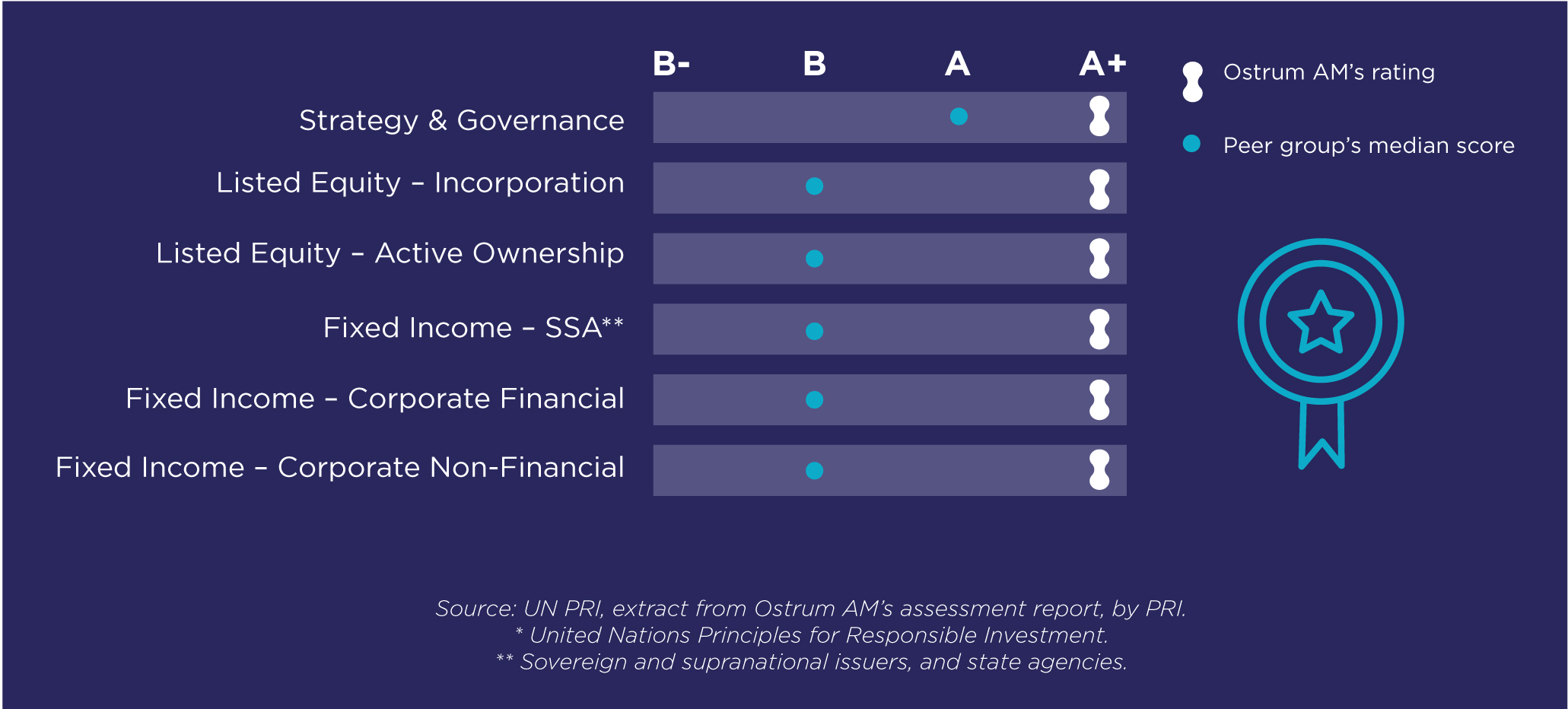 1 United Nations Responsible Investment Principles 2019. The rating scale is A+ to E, with A+ being the highest and E the lowest/ Methodology: unpri.org.
References to a classification, price or rating of a UCITS/AIF shall not prejudice the future results of the latter.
STRENGTHENING OUR CONTRIBUTION TO THE FIGHT AGAINST GLOBAL WARMING
In line with the commitments made by the Paris financial marketplace at the COP21 in 2015, Ostrum AM is committed to actively contribute to the paramount fight against global warming and the transition to a low-carbon economy. Following the Declaration of the Financial Marketplace of 2 July 2019, Ostrum AM has further strengthened its action, both in its policies and by involving in discussions within the financial community.
The pillars of our climate commitment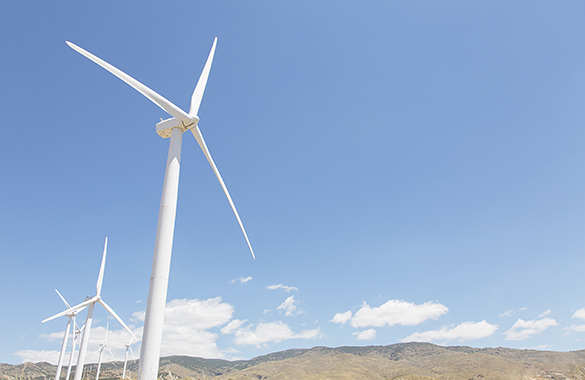 Our contribution to the fight against global warming
Strengthening our coal exclusion policy
Maintaining a constant dialogue with market authorities and executives in companies in which we have a stake to share with them the risks and opportunities of climate change for their business model
Integrating ESG criteria in all our analyses
Developing a product offer that meets our customers' climate policies (portfolio with controlled carbon impact, targeted exclusions, products contributing to the energy transition, etc.)