Valérie Derambure Deputy CEO in charge of Finance and Operations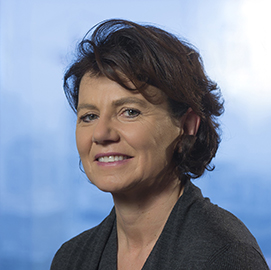 Valérie Derambure began her career in 1986 at Deloitte Audit before joining Groupe CPR at the end of 1988, first as project manager and then as Head of Finance Control. In 1994, she was appointed Financial Director of the group's American subsidiary in New York. She next worked as Finance Control Director at CIC Paris, then at CDC IXIS Capital Markets and joined Natixis in 2004 first as Finance Control Director and then as Deputy Financial Director. In 2009, Valérie was appointed Head of Organization and Operational Efficiency. She joined Banque Privée 1818 in 2011 as Deputy CEO in charge of Finance, Risks, Human Resources and Corporate Secretariat. Valérie Derambure has been appointed Deputy CEO in charge of Finance and Operations for Natixis Asset Management and member of its Executive Committee, with effect as of April 3 2017.
Valérie Derambure is a graduate of ESCP business school.