The expert magazine of Ostrum AM
Read our market review and find out all about our theme of the week in MyStratWeekly with our experts Stéphane Déo, Axel Botte, Aline Goupil-Raguénès and Zouhoure Bousbih.
This week:
Topic of the week: The climate risk and the sovereign
The overexploitation of natural resources, the "environmental credit crunch" is not sustainable in the long term and a "climate Minsky moment" cannot be excluded;
The climate risk would then turn into a financial risk. For the sovereign, the inclusion of a carbon risk premium by the market would push the rates of some countries significantly higher;
The regulator may push this risk into consideration;
This would distort investors' incentives for institutional investors and be of major importance for price formation in financial markets.
Market review: A hawkish turn is taking shape
The Fed and the BoE signal a reduction in monetary support;
US yields rose sharply to 1.45%, with Bunds close to -0.2%;
Evergrande weighed on equities early on;
Credit markets barely budged last week.
Chart of the week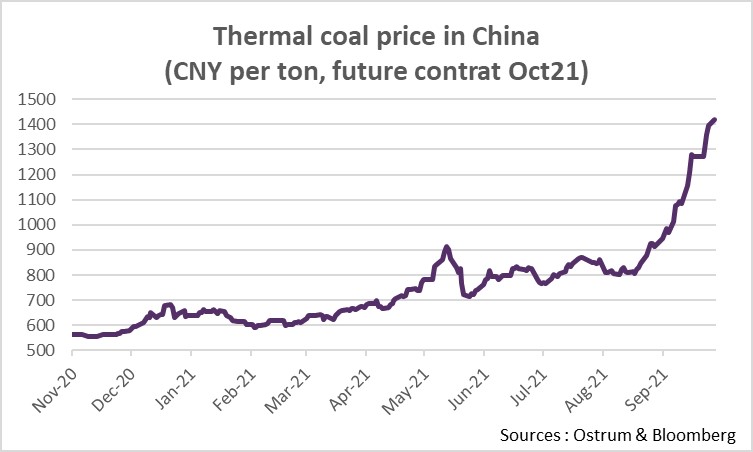 If the price of natural gas remains very high in Europe, the mini-energy crisis we are experiencing is broader than that. For instance, the price of coal in China, which has also surged. Since the beginning of the year it has gained 123%.
In comparison, oil prices remain relatively reasonable at the moment. The Brent, as we write these lines is just under 80 dollars, which remains an increase of more than 50% since the beginning of the year.
The winter period could be difficult to pass, with more pressure on prices, and thus on the disposable incomes of the most disadvantaged.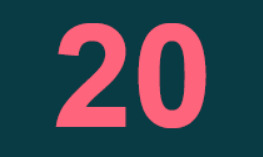 The referendum on the Maastricht Treaty was held in France on 20 September 1992.