The expert magazine of Ostrum AM
Read our market review and find out all about our theme of the week in MyStratWeekly with our experts Stéphane Déo, Axel Botte, Aline Goupil-Raguénès and Zouhoure Bousbih.
Topic of the week: COP26: the collaboration challenge
Collaboration, in support of the objectives of mitigation, adaptation and mobilization of finance, the 4th theme of COP26 which opens in Glasgow in November;
Consensus is always difficult to achieve in international negotiations;
The hoped-for progress on the issues of the use of coal and methane emissions are now coming up against the energy crisis and the non-cooperation of Russia and China in particular;
Beyond government commitments, the awareness of civil society, businesses and local authorities enables concrete progress in the fight against climate change.
Market review: Central banks: the challenge of inflation
Inflation remains the central theme of the end of the year;
Strong flattening of yield curves before the ECB;
S&P at record high on strong earnings;
Spreads remain insensitive to rate volatility.
Chart of the week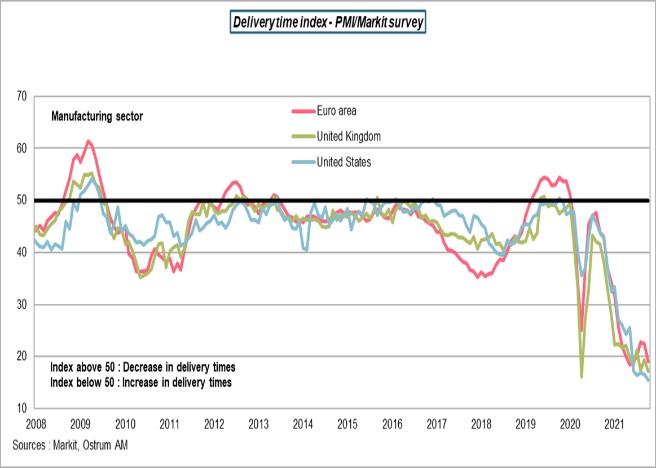 Delivery times have returned to their all-time highs recorded last June or exceeded them. This reflects heightened tensions in global supply chains. The resurgence of the Covid-19 epidemic in some Asian countries this summer has led some to adopt strict health restriction measures weighing on their activity. These are not fully lifted. Given their essential role in global supply chains, tensions have increased, accentuating shortages of some raw materials and components as well as logistical difficulties.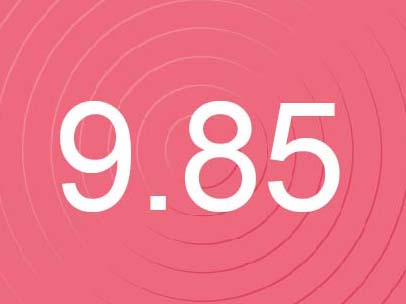 Figure of the week 9.85
The Turkish Lira exchange at 9.85 against the USD. Turkey's Lira Hits Record Low as President Erdogan said the ambassadors of 10 nations are no longer welcome in the country.