The expert magazine of Ostrum AM
Read our market review and find out all about our theme of the week in MyStratWeekly with our experts Stéphane Déo, Axel Botte, Aline Goupil-Raguénès and Zouhoure Bousbih.
Topic of the week: Climate risk / Financial risk
We propose a typology of climate risks for the financial system. The diversity of these risks, the many channels and the specificities of the actors make the analysis complex;
Climate risk is well taken into account by markets, but only in a piecemeal way, "green swan", extreme events, seem to be underestimated;
The regulator is aware of this and may have a driving role in this transition.
Market review: Backfire
Sharp flattening sparks risk asset rebound;
US inflation remain high at 5.4%;
Continued tensions on energy prices ;
High yield spreads stabilize after a tough month.
Chart of the week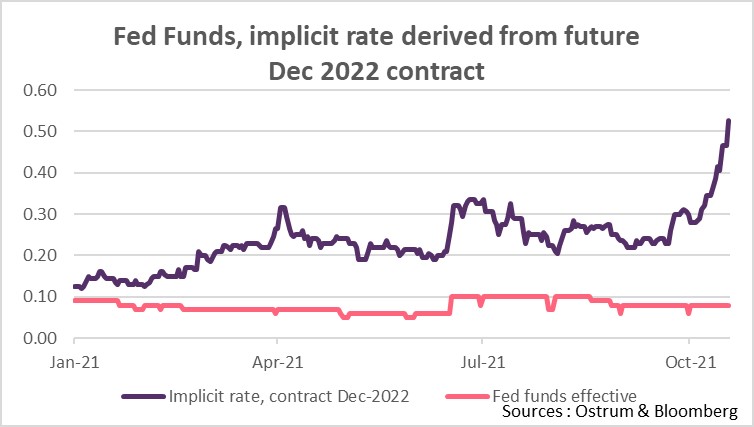 Expectations on the Fed funds have changed considerably since the last FOMC on September 22. Prior to this Fed meeting, our models showed an implicit probability of a 65% increase in Fed funds over 2022. The market was therefore anticipating the possibility of an increase in rates but without really believing it.
Monday morning the future contract on Fed funds maturing in December 2022 anticipates Fed funds at 0.525%. This represents an anticipation of two rate increases.
A radical change, which may seem excessive so quickly after the end of the tapering.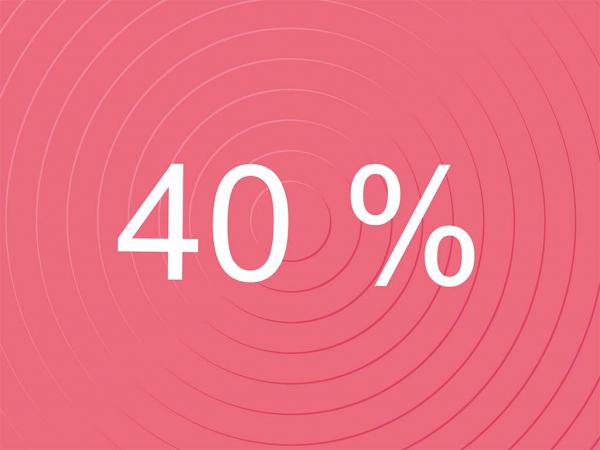 Figure of the week
The proportion of U.S. households that say they face financial difficulties as Covid-19 pandemic continue.