The expert magazine of Ostrum AM
Read our market review and find out all about our theme of the week in MyStratWeekly with our experts Stéphane Déo, Axel Botte, Aline Goupil-Raguénès and Zouhoure Bousbih.
This week :
Topic of the week: Capitalism without capital
Markets have consistently rewarded companies that return cash to shareholders and penalized those that invest. Result: a very clear distortion of cash flows in favor of buybacks and dividend, all at the expense of investment;
This has helped to transfer the capital-intensive part of production to emerging countries. It has also contributed to increased margins and cash flows for businesses;
It is not at all certain, in a post-pandemic world, that this logic of "capitalism without capital" will endure. In this case, the level of profitability of companies would inevitably be affected, and valuations, which are very demanding, could be difficult to justify.
Market review: When markets change their mind
Disappointing growth figures and dynamic inflation figures;
The curve now anticipates rapid rate increases;
This is accompanied by more stress on the curve and flattening on the long part of the curve;
This stress has not yet contaminated the stock market. But..
Chart of the week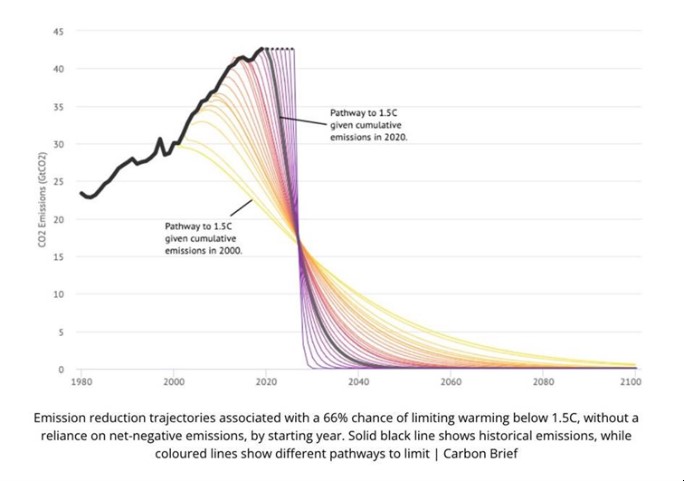 The reduction of greenhouse gas emissions will have to be all the faster as it is implemented later. The gradual adjustment, if it had started in 2020, quickly becomes a very steep slope.
The first consequence is that the objective set seems increasingly difficult to achieve and therefore unlikely.
The second consequence is that the probability of a "too traditional, too violent" adjustment continues to increase. By delaying the deadline, we expose ourselves to a significant climate risk.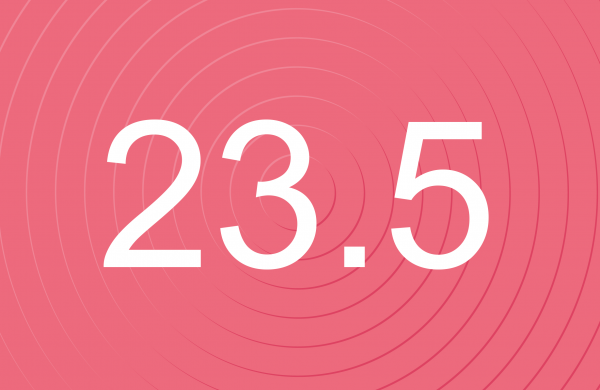 Figure of the week
The average age of public infrastructure in the United States. It was 16.5 years in 1970 and the figure has been growing ever since. The need for public investment is very real.