The expert magazine of Ostrum AM
Read our market review and find out all about our theme of the week in MyStratWeekly with our experts Stéphane Déo, Axel Botte, Aline Goupil-Raguénès and Zouhoure Bousbih.
This week :
Topic of the week: Banking Union: as important as it is abstruse
Banking Union may seem like a detail or an abstract subject. It is in fact a fundamental element of the European construction, it was a major step in the resolution of the sovereign crisis of the last decade and it is the most important device to ensure the stability of the financial system;
The holding of domestic securities remains important and raises old fears about a vicious bank/sovereign circle;
But the main missing link is the European Deposit Insurance System (EEAS). Progress now seems more likely.
Market review: Post-FOMC pullback
Fed: 50 bp hike and QT to start in June;
High real yields bite;
Equities nosedive after Fed decision;
Greenback is still the only safe haven.
Chart of the week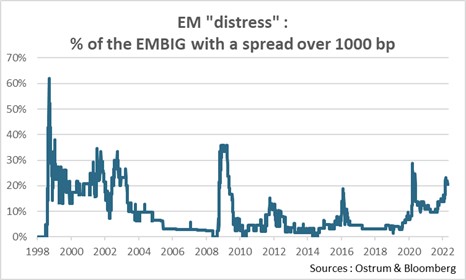 We call a "distressed" country, one that has a spread of 1.000 bp or more. Following this definition, we find that more than 20% of the countries in the EMBIG index have passed that threshold.
This is an unusually high proportion. If we except the brief covid-related blip in early 2020, we have to go back to the great recession of 2009 or to the very beginning of the century to find similar levels.
This shows that, at least for a significant proportion of the emerging countries, the level of stress is rapidly mounting.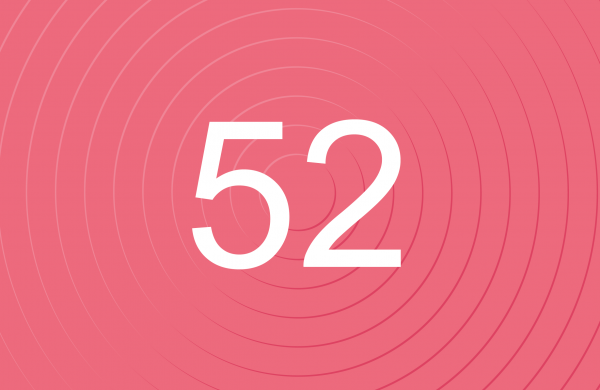 Figure of the week
The monthly increase of consumer credit has been $52 Bn in the US. This is three times the norm. An illustration that households are increasingly struggling with the jump in inflation.