The expert magazine of Ostrum AM
Read our market review and find out all about our theme of the week in MyStratWeekly with our experts Stéphane Déo, Axel Botte, Aline Goupil-Raguénès and Zouhoure Bousbih.

This week:
Topic of the week: Commodities and megatrends
The rebound in commodities since the Covid crisis is partly cyclical, but there are also a number of "megatrends" that have changed the game.
Green energy, China's place, US energy independence, investments in renewable energy, changes in eating habits are all factors.
While all of these commodities appear to have reacted identically since March 2020, the underlying fundamental trends are very different.
Market review: Biden : A Reagan moment for Biden?
Fed: monetary status quo
Biden presents the American Families Plan worth $1.8T
Yields up, credit spreads broadly stable
Upbeat quarterly earnings season
USA : Personal income
quarterly % change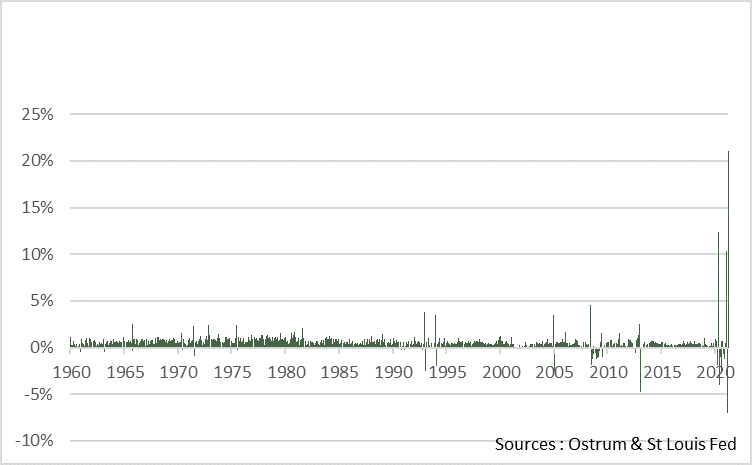 The increase in personal income in the United States is impressive, 21.1% over the first quarter compared to the previous one.
This figure is of course linked to the Biden recovery plan and shows that the American recovery effort is very important. Private consumption growth over the first quarter was 10.7% on an annualized quarterly basis. The increase in income suggests even stronger consumption figures for the second quarter.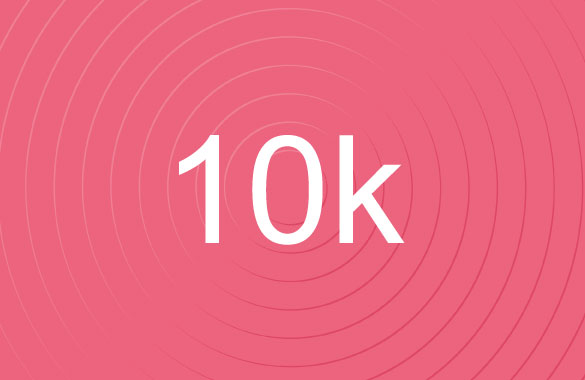 Figure of the week
$10,000 per ton of copper, the limit was briefly exceeded last week. This is the first time since 2011.
The pressure on metals remains strong.