The expert magazine of Ostrum AM
Read our market review and find out all about our theme of the week in MyStratWeekly with our experts Stéphane Déo, Axel Botte, Aline Goupil-Raguénès and Zouhoure Bousbih.

This week:
Topic of the week : Debt monetization by the numbers
The publication of the annual balance sheets of the central banks makes it possible to measure more precisely the level of monetization of public debt.

If QE is not monetization per se, a non-negligible portion of the debt has become a perpetual zero rate.

Instead of looking at the gross debt of the states, it would actually be much better to look at their "consolidated" debt, that is to say taking into account the share held by the central bank.
Market review: Inflation denial may be the greater risk
US inflation hit 4.2% in April
The upturn in US yields rocked the Nasdaq
ECB seemingly allows higher Bund yields
Credit proved resilient, BB outperform in high yield space
USA :"Trimmed" inflation, Cleveland Fed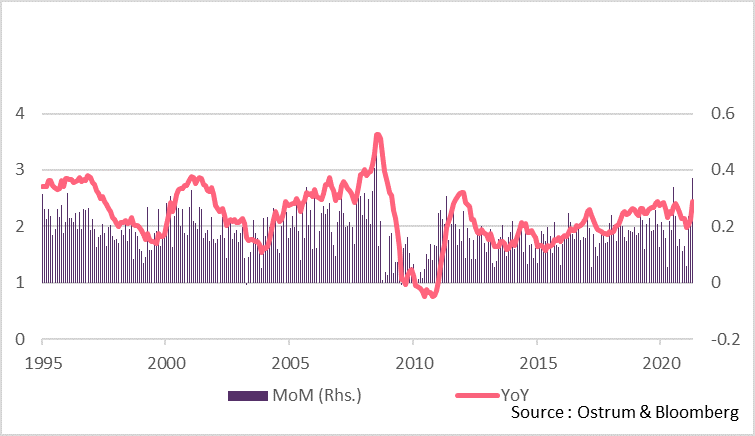 US inflation was the main surprise last week with a much stronger than expected rebound, notably in the case of the core index.
The Cleveland Fed's trimmed index is an alternative to the core index, excluding the most volatile components each month. In April it grew by 0.4% on a mom basis, the third largest increase in more than a quarter of a century.
The increase in inflation is therefore not due to a few very volatile factors but is very widespread in a broad set of sectors. Inflationary pressures are spreading throughout the economy. And maybe that's the main lesson from last week's numbers.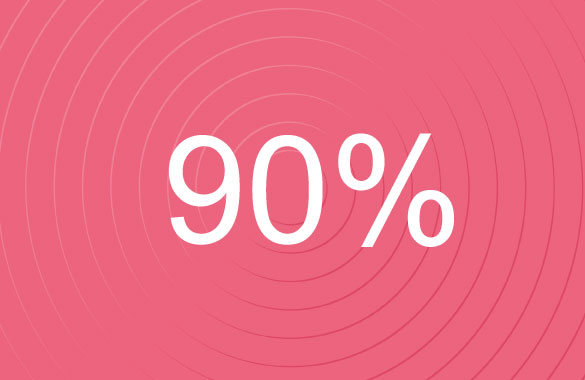 Figure of the week
According to the latest report from the International Energy Agency, 90% of the world's electricity capacity installed over the next two years will be renewable energy.