The expert magazine of Ostrum AM
Read our market review and find out all about our theme of the week in MyStratWeekly with our experts Stéphane Déo, Axel Botte, Aline Goupil-Raguénès and Zouhoure Bousbih.

This week:
Topic of the week: The European recovery plan: a great opportunity for Italy
Italy presented an ambitious recovery and resilience to the European Commission in order to benefit from his payments;
This is a great opportunity for Italy to increase public investment in the energy and digital transition, reduce the divergence between North and South, implement reforms and allow an increase in long term growth;
The reduction in the public debt to GDP ratio which will result from the implementation of the plan calls for a narrowing of the Italian spread.
Market review: Bad news is good news?
Yellen pays lip service amid volatility bout;
Mediocre job data reignites the liquidity push;
TIPS outperformance continues;
Pressure on peripheral sovereigns, credit proves resilient.
Chart of the week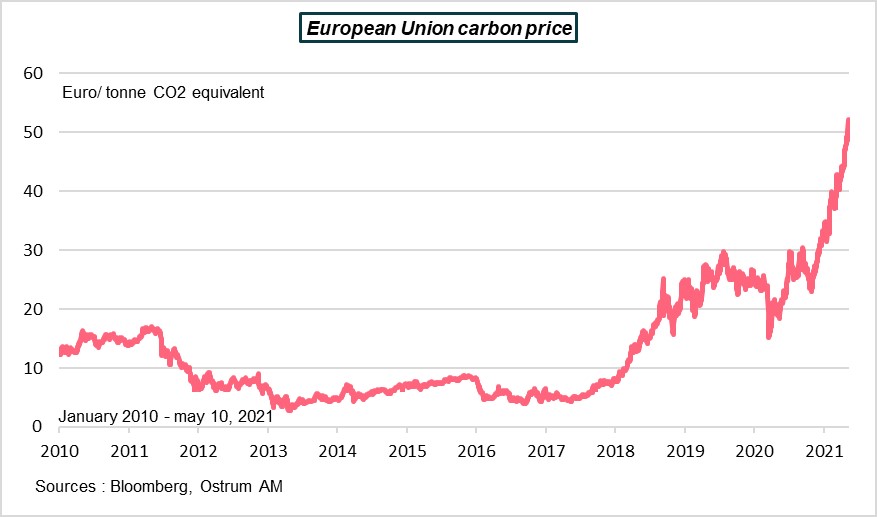 In Europe, the price of carbon has recorded a spectacular increase since the end of 2020 (+ 71% since December 11) to cross for the first time the bar of 50 euros per ton of CO2. This is the result of setting a more ambitious interim target for reducing greenhouse gas emissions for 2030 (by at least 55% compared to 1990) in order to achieve climate neutrality by 2050. This foreshadows a smaller allocation of emission allowances from the EU to companies, which generates pressure on the price of carbon. This is a good way to encourage companies to become less polluting.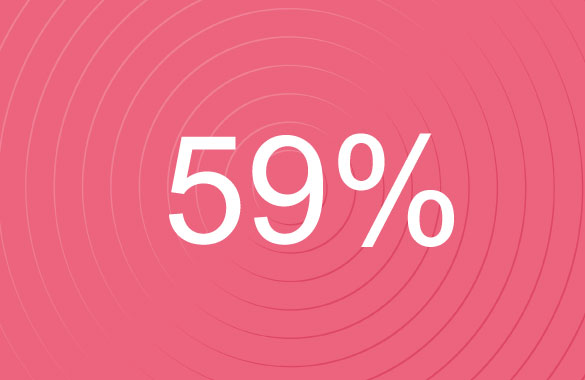 Figure of the week
The share of dollar foreign exchange reserves held by central banks. This is the lowest level in 25 years.