The expert magazine of Ostrum AM
Read our market review and find out all about our theme of the week in MyStratWeekly with our experts Stéphane Déo, Axel Botte, Aline Goupil-Raguénès and Zouhoure Bousbih.
This week :
Topic of the week: The Ukrainian crisis and monetary policy
The impact of the Ukrainian crisis will include both lower growth and higher inflation;
A situation that creates a difficult dilemma for central banks torn between the need to support business and the desire not to let inflation get out of control;
At the time of writing, the tightening trend is not in question;
The crisis will have several consequences: a likely slowdown in the monetary tightening, especially in Europe, and therefore a more marked decoupling of the Fed and ECB. Inflation levels leave little room for maneuver to the ECB, activity, if it is to be sustained, will certainly be sustained by a budgetary effort.
Market review : The war premium
The attack on a nuclear power plant can be a turning point;
Real yields plummet amid flight-to-safety;
Fund outflows accelerate in equity space;
Swap spreads widen out in signs of interbank tensions.
Chart of the week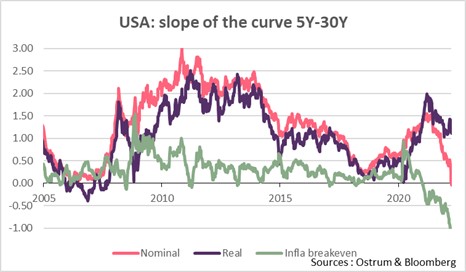 A consequence of the current crisis is the tensions on the money market. The chart shows that dislocation are very important in Europe.
The situation is not much better in the US where tensions on the money market are also becoming obvious.
This is yet another challenge for the ECB and the Fed. The disruption of the money market could be very detrimental for the other financial markets. The good news is that central banks have the tool to address the issue. They will have to intervene more in the short term.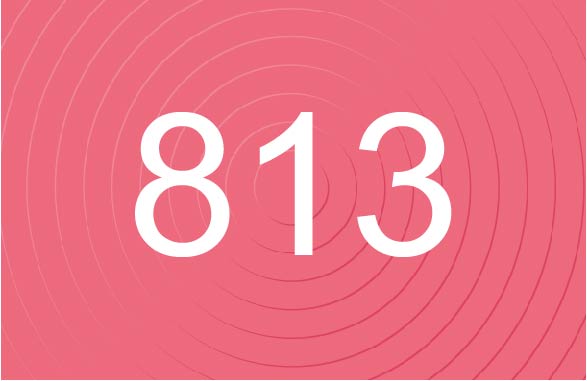 Figure of the week
According to the FAO, there are 813 million people in "severe food insecurity" in the world. In addition, 684 million people are "undernourished".
The surge in agricultural prices will be disastrous.