The expert magazine of Ostrum AM
Read our market review and find out all about our theme of the week in MyStratWeekly with our experts Stéphane Déo, Axel Botte, Aline Goupil-Raguénès and Zouhoure Bousbih.
This week :
Topic of the week: The European Union at a turning point
Beyond the humanitarian drama, the conflict in Ukraine has revealed the weaknesses of the EU in terms of its heavy dependence on Russian energy and in terms of European defense policy;
The Versailles summit set an ambitious roadmap constituting a 180 degree turn of the EU on these two levels;
Massive investments must be made to reduce dependence on Russian energy and strengthen European defence;
To address these challenges, common EU funding is needed in addition to the reallocation of available EU funds.
Market review: Beyond warfare
The US-EU deal on natural gas, a symbol of Russia isolation;
Upward pressure on yields as bond funds record outflows;
Equities turn more upbeat in US, led by energy;
Extended weakness in the yen, commodity currencies up.
Chart of the week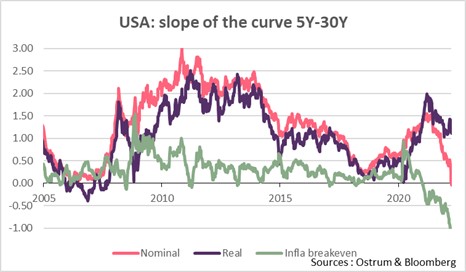 Much has been written about the fact that the American curve is inverted. For example on the 5-30 years as on the graph opposite. But if you look at the real rates, the slope is actually quite steep, and it has actually increased recently.
Many commentators interpret inversion as the signal of an impending recession. In fact, the inversion is more related to the inflation curve and the actual steepness is likely to increase with the QT. The growth signal is probably weak and we have to be very careful.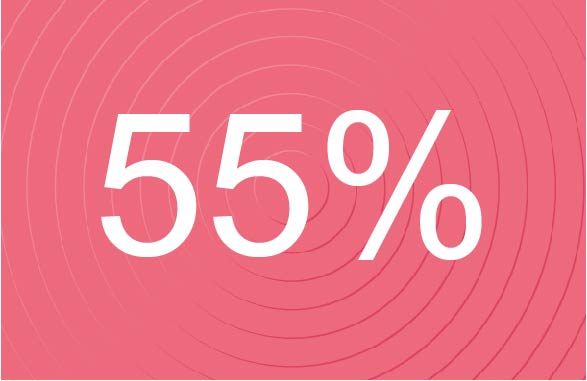 Figure of the week
The majority of Japanese are for the first time in a decade for the operation of nuclear reactors.
According to a Nikkei poll.