The expert magazine of Ostrum AM
Read our market review and find out all about our theme of the week in MyStratWeekly with our experts Stéphane Déo, Axel Botte, Aline Goupil-Raguénès and Zouhoure Bousbih.
This week :
Topic of the week: Is the public debt sustainability at risk?
If rates have risen the debt service will be affected for the Eurozone states, though our calculations show this will remain in very reasonable proportions;
Our simulations show that the impact of rising rates is very slow to impact public finances. The cost of debt should even continue to fall this year;
However, the debt-to-GDP trajectory is exponential in the vast majority of countries due to a deficit inherited from the Covid period. These deficit levels are unsustainable and must be eliminated as quickly as possible during periods of strong growth.
Market review: The Fed reacts, at last
Fed expects 2% Fed funds rates by year-end;
Investor sentiment improves as China commits to financial stability;
T-note yields around 2.20%, mortgage rates up strongly;
BoJ fosters yen weakness.
Chart of the week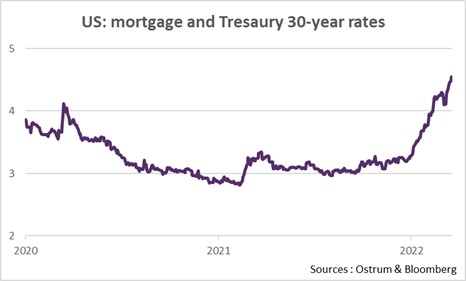 Since the beginning of the year, 30-year Treasury rates have increased from 2.02% to 2.44%, a very rapid increase. 30-year mortgage rates have tended to over-adjust from this increase, gaining 125 bps YTD to reach 4.55% a year-over-year high.

The US real estate market was very clearly overheated, aided in part by extremely favourable financial conditions. This rise in mortgage rates is therefore partly beneficial because it will moderate the dynamics of a market that looked more and more like a bubble.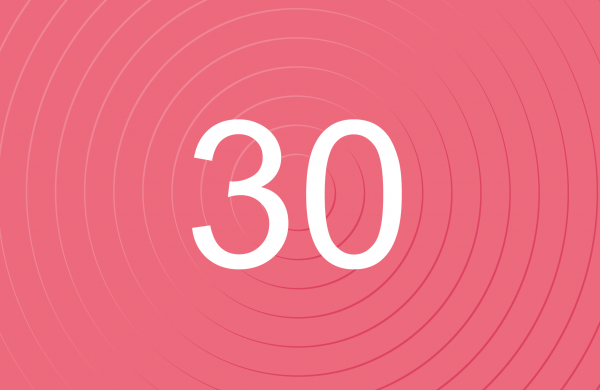 Figure of the week
30 bp, the expected decline in Fed funds in 2024 according to the futures market.
The market is already betting on rate cuts the year after next.