The expert magazine of Ostrum AM
Read our market review and find out all about our theme of the week in MyStratWeekly with our experts Stéphane Déo, Axel Botte, Aline Goupil-Raguénès and Zouhoure Bousbih.

This week:
Topic of the week: The Maastricht criteria, remains of an ancient world
The Maastricht criteria and their modern incarnation, the Stability and Growth Pact (SGP), have been seldom respected since the introduction of the euro. Their credibility is therefore highly questionable.

Nevertheless, they have led to a pro-cyclical policy that accentuates economic cycles.
Reform therefore seems more than desirable, not only to avoid adverse effects of the CSP, but also to improve its credibility.
Market review: Lagarde wins a battle, not yet the war
ECB ups the ante with increased pace of PEPP purchases in Q2;
Yields resume rising in the US, as investors eye FOMC;
Large sector rotation but market indices gain;
Renewed credit spread compression.

Nasdaq vs. Russel 2000 (Dec 95 = 100)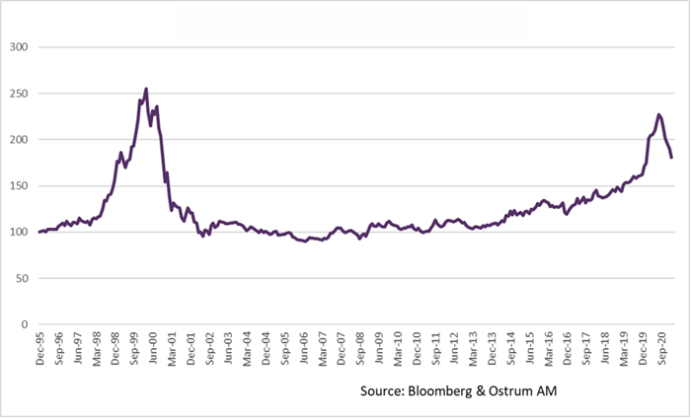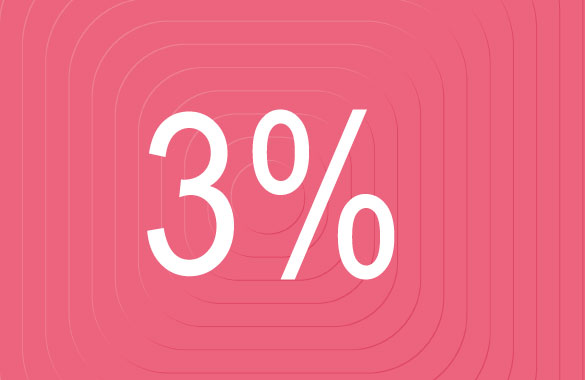 Figure of the week
The default rate on the European HY would be less than 3% according to our credit analysts. It had exceeded 10% in 2009.
The policy mix has done wonders to keep businesses afloat.