The expert magazine of Ostrum AM
Read our market review and find out all about our theme of the week in MyStratWeekly with our experts Stéphane Déo, Axel Botte, Aline Goupil-Raguénès and Zouhoure Bousbih.
This week :
Topic of the week: An analysis of rising swap spreads
Euro swap spreads are up sharply since the beginning of the year.
Conventional swap spread drivers including tighter monetary policy and risk aversion explain part of the spread blowout.
We explore alternative reasons factors behind the increase in swap spreads, including paying hedging flows from banks.
New interest rate hedging needs may be traceable to increased demand for fixed-rate mortgages in the past decade in southern European countries.
Market review: the moment of truth for the ECB
US job creation remains solid;
Upbeat sentiment on stocks, despite hawkish central banks;
Euro area inflation above 8% in May;
Bund yields on an upward trend.
Chart of the week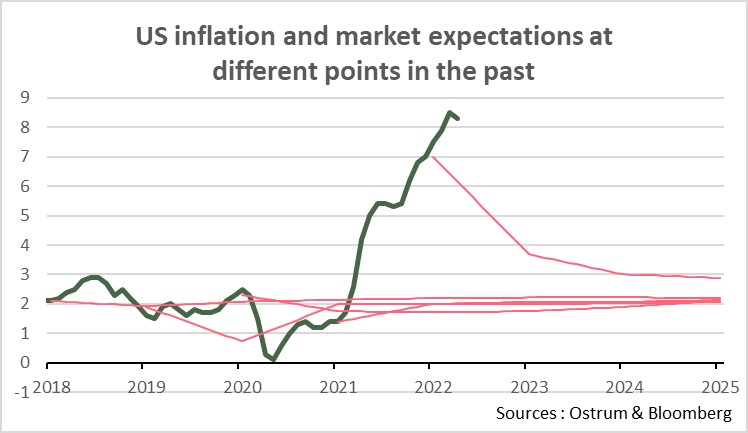 Janet Yellen apologized for underestimating inflationary pressures. A courageous act while we must acknoledge that she is not the only one who was wrong. Far from it. The graph opposite shows market expectations which remained extremely stable at around 2%. The market didn't see anything coming either.
It is nevertheless interesting to note that the market persists to a large extent in its views with inflation expectations that quickly converge towards 3%. The Fed's target is indeed lower, but such a trajectory, if it materializes, would not require a large-scale monetary tightening. On this point we can be doubtful, the jury is still out.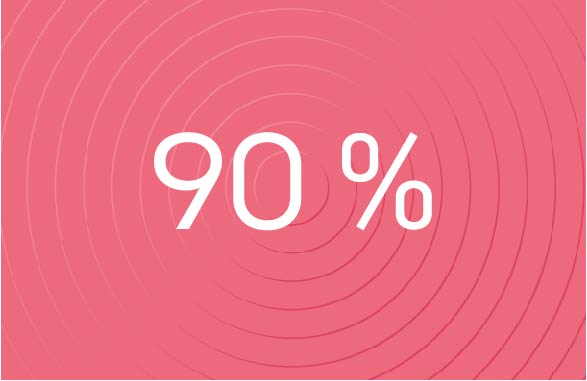 Figure of the week
The objective of reducing Russian gas imports from the EU.