The expert magazine of Ostrum AM
Read our market review and find out all about our theme of the week in MyStratWeekly with our experts Stéphane Déo, Axel Botte, Aline Goupil-Raguénès and Zouhoure Bousbih.

This week:
Topic of the week: ECB's QE, an appraisal
The ECB's QE absorbed a very large amount of paper: post-QE, the net sovereign issuance has been negative since 2015. Despite the large issuances, the volume of paper available to investors has therefore decreased;
The impact on risk-free rates is estimated at over 100 bp. The reduction of risk premiums on peripherals is also reaching an extreme level, which is difficult to justify without QE;
The ECB meeting this week should therefore result in few changes, a reduction in QE can lead to a sizeable market reaction. But the debate will continue to rise with the economic recovery.
Market review: The wait
Job report consistent with tapering scenario this summer;
T-note returns to 1.56%, Nasdaq bounces back;
Massive buyer flows on European equities;
Stability of credit spreads.
Chart of the week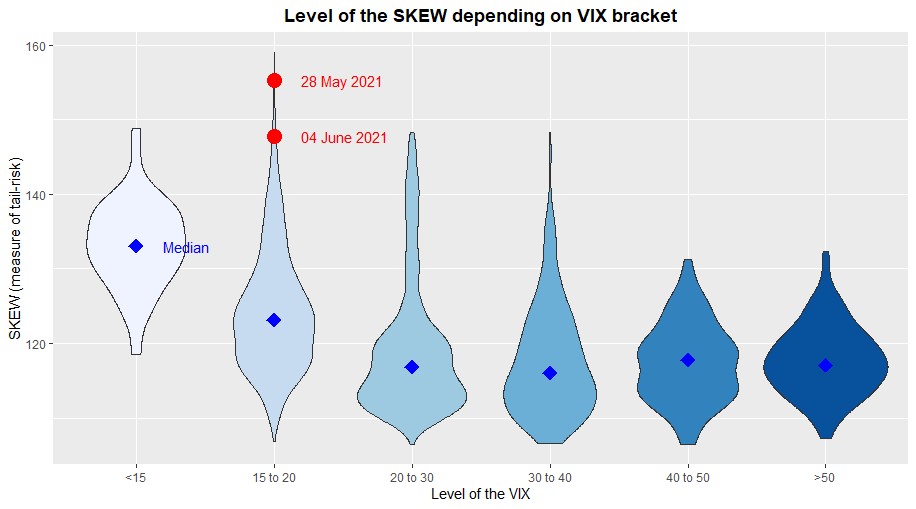 The VIX is a measure of expected risk by financial markets. It is currently still low. However, the SKEW, which provides a measure of tail risks expected by financial markets, is very elevated and reached levels close to historical highs last week.
This is an unusual situation, such a divergence between the two indices is rare.
Markets are confident about their central case scenario but very worried about extreme events.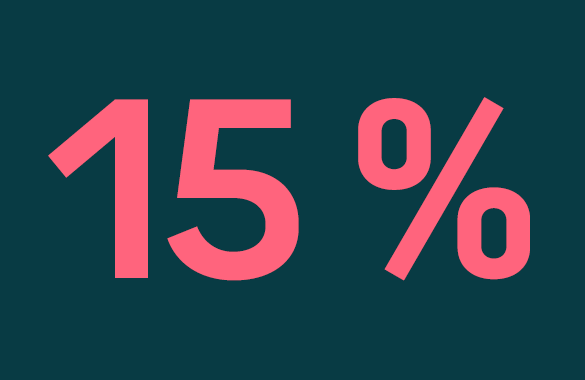 Figure of the week
The minimum corporate tax rate agreed by G7.
We wrote in details about the large and very diverse consequences of that decision. See "The Biden Tax Revolution" 19th April.