The expert magazine of Ostrum AM
Read our market review and find out all about our theme of the week in MyStratWeekly with our experts Stéphane Déo, Axel Botte, Aline Goupil-Raguénès and Zouhoure Bousbih.

This week:
Topic of the week: Emerging countries after the Fed
The acceleration of inflation and the normalization of US real interest rates are forcing the central banks of emerging countries to raise their key interest rates.
Those that changed their monetary policy most quickly were those for which exchange and interest rates were the most resilient.
Social tensions and the electoral calendar may postpone tax reforms that put pressure on long-term interest rates. Key challenge for emerging central banks is to maintain credibility and financial stability.
Market review: Dust settles across markets
US reaches compromise deal on infrastructure;
Equity indices head north again amid lower volatility;
Yield curves steepen modestly;
Credit spreads still insensitive to risk-free yields.
Eurozone - ETF Flows - Equity (Eurozone 105 ETFs with 81 EURbn AuM)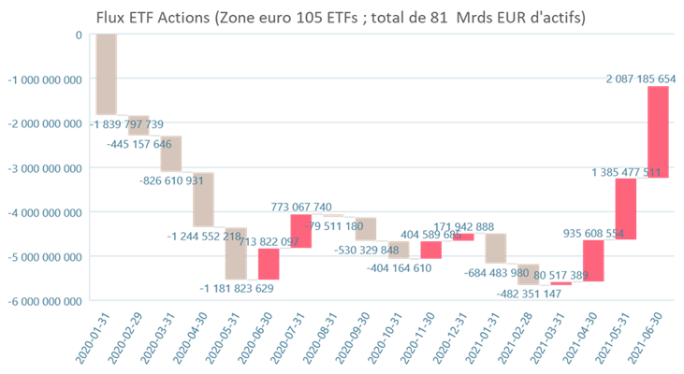 Investors' appetite for Eurozone equities is increasing again. After having recorded very large flows on the US equity markets at the beginning of the year, investors are shifting, with the usual delay, on the European markets.
These flows, if maintained, are likely to keep upward pressure on prices.