The expert magazine of Ostrum AM
Read our market review and find out all about our theme of the week in MyStratWeekly with our experts Stéphane Déo, Axel Botte, Aline Goupil-Raguénès and Zouhoure Bousbih.
This week :
Topic of the week: US housing market; at risk?
The fear of a new "subprime" or at least a new accident on the US real estate market quickly resurfaced with the rapid rise in rates;
A comparison with 2008-2009 shows that the parallel is unconvincing. On the one hand there is a significant shortage of supply. On the other hand, the quality of borrowers has improved;
The risk can't be zero, however, and the explosion of non-bank lenders remains a topic to monitor. Finally, pressures on real estate prices should be reflected in rents, and hence in US inflation.
Market review: Who will capitulate?
Sharp pullback in bond yields as European PMI decline ;
Powell calls inflation 'unconditional' ;
Late Friday bounce after horrible month of June for risk assets ;
Half-year close sparks cutbacks in bond and equity short positioning.
Chart of the week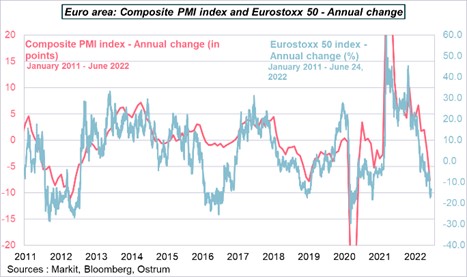 The PMI-Markit index fell sharply in June, signaling a sharp slowdown in growth in the euro area. Demand is affected by the loss of purchasing power suffered by households as a result of the sharp acceleration of inflation but also by the tightening of financial conditions. The decline in the new orders-to-inventory ratio indicates a likely further drop in the PMI over the coming months. This activity index gives a good indication of the future evolution of the Euro Stoxx 50 as shown in this chart, which suggests a further decline in the stock market index due to the increased risk of recession in the euro zone.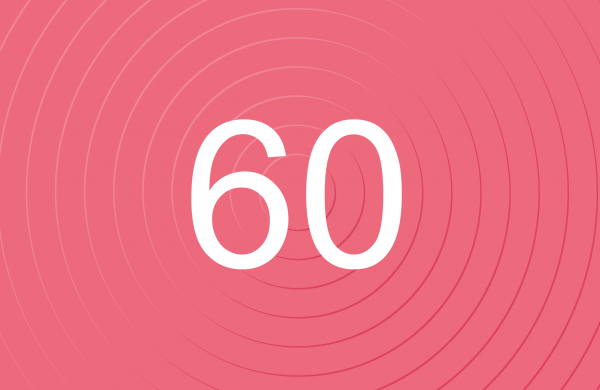 Figure of the week
Russian natural gas deliveries via Nord Stream 1 fell by 60%. Risks of a total supply cutoff raise fears of an even sharper rise in energy prices and rationing with disastrous consequences for growth.