The expert magazine of Ostrum AM
Read our market review and find out all about our theme of the week in MyStratWeekly with our experts Stéphane Déo, Axel Botte, Aline Goupil-Raguénès and Zouhoure Bousbih.
This week :
Topic of the week: Market; between paradox and inconsistency
With the extremely rapid change in central bank attitudes, and now that support for extremely accommodative monetary policies is dissipating, markets are in the middle of a "price discovery" process;
Markets are expecting a fast-paced monetary tightening, but risk premiums, if normalized, remain close to their long-term average;
The market does not agree with itself: either the expected monetary tightening materializes and the risk premiums are too low. Either risk premiums are right not to panic, but then the monetary tightening will be less aggressive.
Market review: The problems posed by inflation remain intact
Equity plunge as Fed fails to reassure markets;
Unheard-of volatility in fixed income markets;
ECB calls emergency meeting, aims at containing spreads;
SNB raises rates for first time in 15 years.
Chart of the week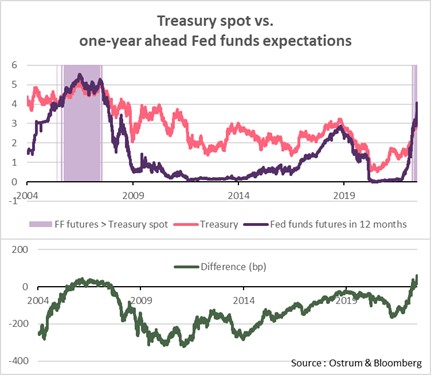 One-year Fed fund expectations are at 3.80% while the 10-year rate is at 3.23%. Fed funds are therefore expected to go well above long rates. If we measure the slope of the curve by the difference of these two figures, it is the strongest inversion ever recorded.
In terms of monetary policy, this means that expectations of monetary upturn by the market are well beyond a return to a neutral rate. This is a move towards a very restrictive monetary policy.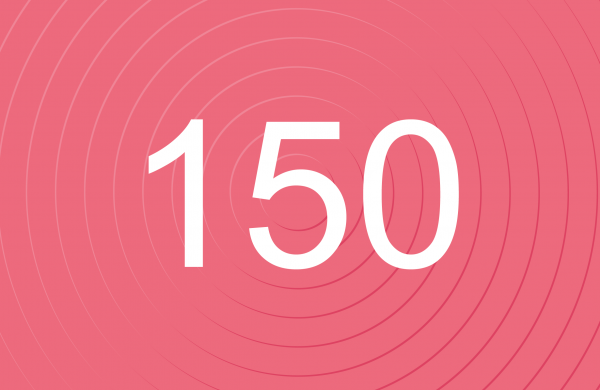 Figure of the week
The level in basis point mentioned by Ignazio Visco last week on the Italian spread "acceptable" in terms of fundamentals by the Bank of Italy.