The expert magazine of Ostrum AM
Read our market review and find out all about our theme of the week in MyStratWeekly with our experts Stéphane Déo, Axel Botte, Aline Goupil-Raguénès and Zouhoure Bousbih.

This week:
Topic of the week: Why is the dollar down?
The dollar has depreciated since last year against a wide range of currencies.

The long-term equilibrium rate for the EURUSD is 1.24, so the dollar has only come closer to its fundamental value. The dominant cyclical factor appears to be the very rapid expansion of twin deficits.

The massive inflow of liquidity into the U.S. money market has also played a role. This effect is transitory in nature.
La revue des marchés : La croissance porte les actifs risqués
Strong growth in the US, recovery in the euro area
Biden sees $6T budget next year
T-note unmoved by projected deficits
Equities higher, stable credit spreads
Global EPS revisions and Global EPS growth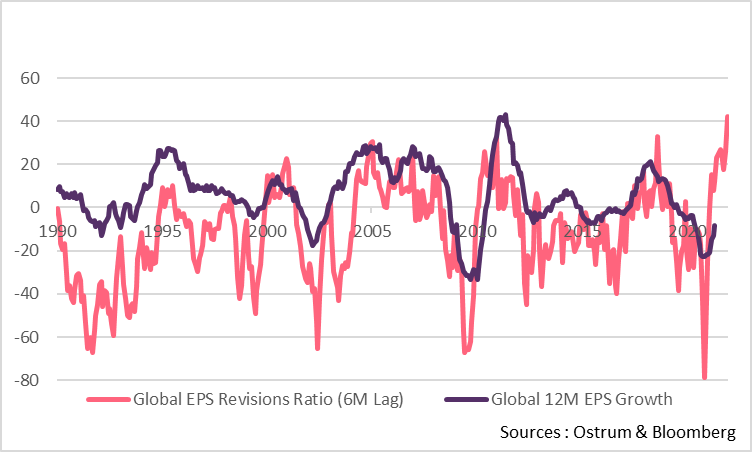 The global EPS revision ratio (computed as the net upgrade divided by total revisions) is at a 30-years high.
This suggests that trailing earnings growth will likewise reach very elevated levels. The growth rate could even reach 40%, a level unseen over the past 30 years.
The rebound of profits, from a very depleted level, is hardly a surprise. The scale and the pace of the rebound however has caught analysts by surprise.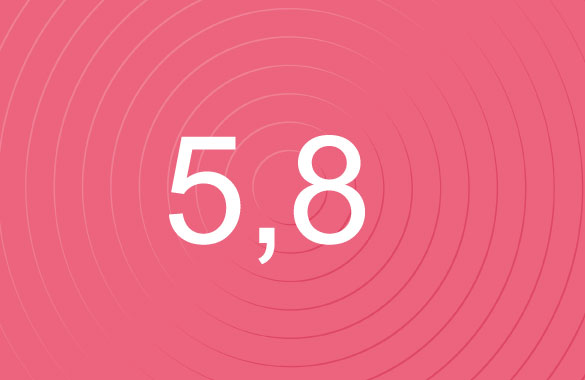 Figure of the week
5.8%. This is the OECD's global growth forecast for 2021. It has been revised sharply upwards (4.2% expected in December) following the vaccination campaign and the massive American stimulus plan.