The expert magazine of Ostrum AM
Read our market review and find out all about our theme of the week in MyStratWeekly with our experts Stéphane Déo, Axel Botte, Aline Goupil-Raguénès and Zouhoure Bousbih.
This week :
Topic of the week: ESG, a key element for investment prospects in Emerging Markets
Sovereign analysis of emerging markets was already based on Governance;
We propose an approach that takes into account the three pillars E, S, and G as a whole;
Our materiality score is very effective in identifying a set of countries at risk and refining the issuer's analysis;
ESG will be a key factor in future investment prospects in emerging markets.
Market review: Running for cover
ECB announces rate hikes in July and September;
Bund yields near 1.5%, sovereign spreads under pressure;
US inflation at 8.6%, inflation expectations drift higher;
Equities plunge, the US dollar is the only place to hide.
Chart of the week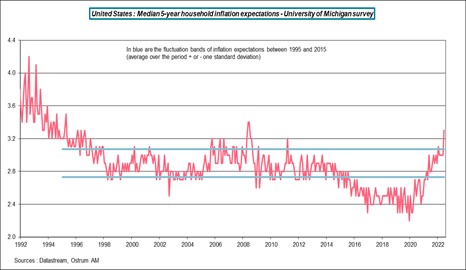 US 5-year household inflation expectations in the University of Michigan survey accelerated sharply to 3.3 % in June, well above their average between 1995 and 2015. The acceleration of inflation also weighed on US household confidence, which reached an all time low in the same survey. This justifies a strong tightening of the monetary policy of the FED in order to stop the inflationary spiral which weighs negatively on the economic activity.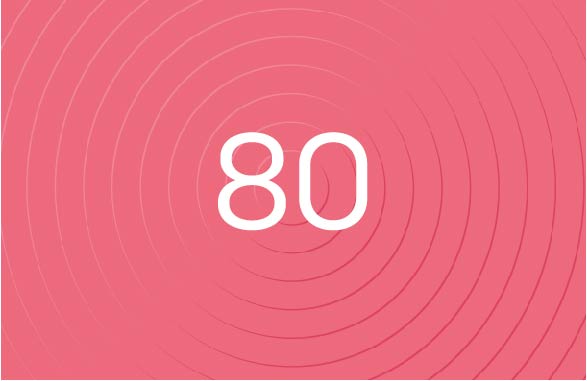 Figure of the week
The inflationary wave is spreading to the Globe. 80 countries in the world, namely emerging markets, are expected to experience inflation between 5 and 10 % in 2022. Some 60 others, including France, should be able to keep inflation below the 5 % in annual average.