The expert magazine of Ostrum AM
Read our market review and find out all about our theme of the week in MyStratWeekly with our experts Stéphane Déo, Axel Botte, Aline Goupil-Raguénès and Zouhoure Bousbih.
This week :
Topic of the week: The US oil dilemma
Oil production reacts less quickly to rising prices than in the past;
The US oil industry has been facing headwinds since the second half of the 2010s. The price collapse in 2015 and again in 2020 has profoundly changed the evolution of the sector's capacities;
In addition to the cyclical issues, the announced end of fossil fuels amplifies the lack of personnel and the rationing of funding induced by the necessary energy transition;
The Biden Administration's energy policy, partly politically motivated, could be better designed
Market review: Half-year ends in panic
Horrible first half of year for risk assets;
Yields plummet as markets ignore central banks;
Sharp re-steepening of curves;
Non-existent liquidity across credit markets.
Chart of the week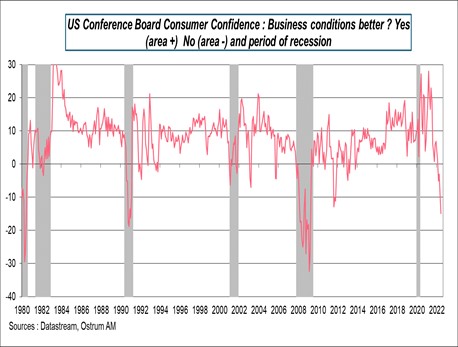 For sure, households are catastrophic at predicting recessions, which they do not anticipate, generally only when they have already arrived. The fact remains that the results of the Conference Board's survey are particularly bad. The balance between the share of households anticipating an improvement in activity and the share of those anticipating a deterioration in activity is very negative and at its lowest level since March 2009. Such a level is associated with a recession as the chart shows. Households are becoming more concerned about the consequences of continued high inflation, the resulting loss of purchasing power and the severe monetary tightening by the Fed to counter it. They will become more cautious which will weigh on their consumption and therefore on growth. The risk of recession increases in the United States.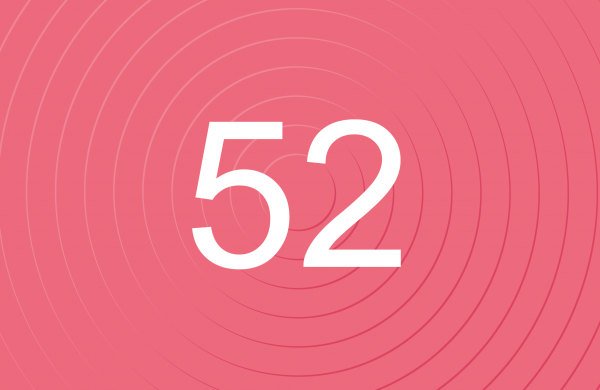 Figure of the week
52 years. This is the worst first semester for the S&P 500 in 52 years, since 1970.