The expert magazine of Ostrum AM
Read our market review and find out all about our theme of the week in MyStratWeekly with our experts Stéphane Déo, Axel Botte, Aline Goupil-Raguénès and Zouhoure Bousbih.

This week:
Topic of the week: Why are US yields down?
Concerns about growth may explain some of the decline in US rates, but these arguments are hard to fully convince;
The other aspect is the flow dynamics, with a very sharp decrease in issuances as the US Treasury consumes its liquidity to finance its deficit, which reduces its issuance needs;
In addition, those liquidity inflate the demand from the financial sector. There is therefore a significant supply/demand imbalance on the US debt. This imbalance is temporary and should quickly disappear.
Market review: Citius, Altius, Fortius
The Olympic motto seems to apply to US equity gauges;
The ECB reviews its inflation target and its interest rate strategy;
The S&P 500 close to 4,400 points;
Bund yields dip below -0.40%, sovereign spreads well oriented.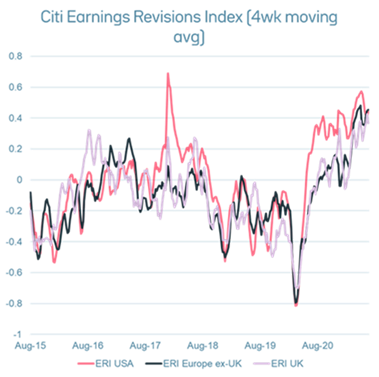 Citi's earning revisions is close to all time high as the recovery continues to surprise on the upside pushing profits back towards pre crisis at a very rapid pace.
This is one fundamental support for the equity market that explains the resilience of stock indices. The current reporting season seems to start very well and could fuel this trend even more.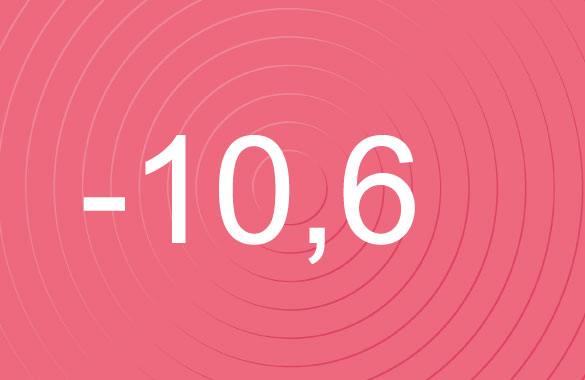 Figure of the week
The percentage decline in the participation rate of people aged 65 or more.
The decline in each other cohorts is less than 2.;7%. We doubt this 65+ will come back to the labor force.