The expert magazine of Ostrum AM
Read our market review and find out all about our theme of the week in MyStratWeekly with our experts Stéphane Déo, Axel Botte, Aline Goupil-Raguénès and Zouhoure Bousbih.
This week :
Topic of the week: Strong dollar or weak euro? American inflation
Summer has arrived, we offer two short articles instead of the theme of the week;
The euro hit parity against the dollar last week. It is more a question of an appreciation of the dollar, which has risen against all major currencies, than of a weakness of the euro whose depreciation is less marked than for other currencies;
Last week's US inflation figures again surprised on the upside. The details are not encouraging: inflation is persistent and widespread.
Market review: Inflation and political crisis, the summer cocktail
Inflation at 9.1% could force the Fed to hike rates by 100 bps;
Italy crisis: Draghi offers his resignation, rejected by Mattarella;
Significant flattening of yield curves;
Swap spreads under pressure again.
Chart of the week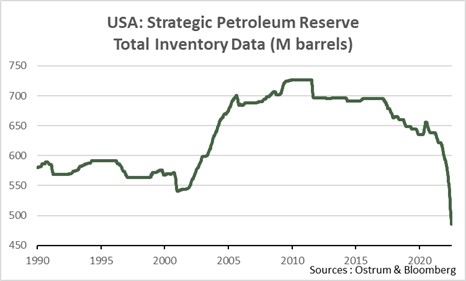 The United States is using its strategic oil reserves to lower prices at the pumps. The Biden administration is preparing for elections…
This decline in strategic reserves is more marked than what was announced by the administration. It is concomitant with the drop in oil prices on the world market.
However, the rate at which reserves are declining suggests that this effect can only be temporary.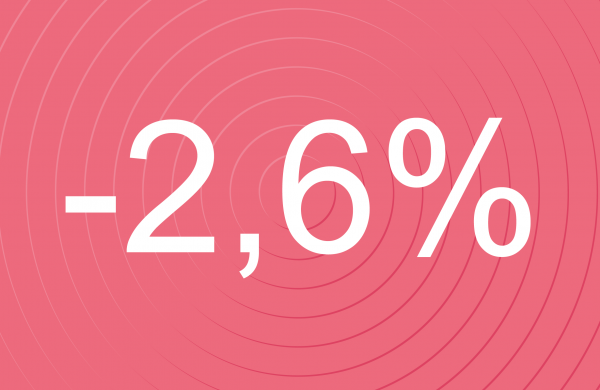 Figure of the week
Chinese GDP contracted 2.6% in Q2 2022. The very aggressive lockdowns put in place have indeed had a significant impact on the activity.
The question now is about the strength of the rebound.