The expert magazine of Ostrum AM
Read our market review and find out all about our theme of the week in MyStratWeekly with our experts Stéphane Déo, Axel Botte, Aline Goupil-Raguénès and Zouhoure Bousbih.

This week:
Topic of the week: A peek at US labor markets
Despite a strong recovery, the US economy is showing a 7 million job deficit compared to February 2020 level;
The pandemic has exacerbated matching problems in the labor market, leading to high unemployment despite the creation of record jobs;
Transfers to households and an acceleration of permanent exits from the labor market are delaying the pickup in the participation rate.
Market review: Delta scare
The ECB presents its strategic revue;
Climate risks will guide monetary policy;
US yields tumble through 1.30% after the ISM services report;
Equities briefly lower before bouncing to new highs.
Chart of the week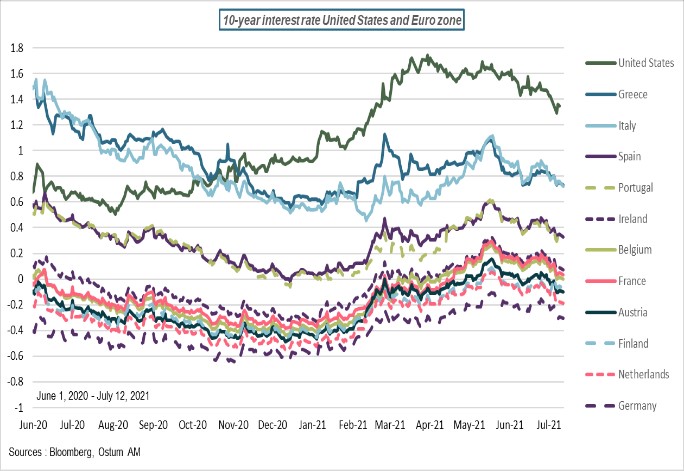 The week was marked by a sharp easing in US long term interest rates, dragging European long term rates in its wake. The catalyst was a weaker than expected ISM services index followed by fears related to the strong rise in the number of contaminations with the Delta variant, raising concerns about activity. To this were added a few technical factors.
The American 10-year rate thus fell during the week below the level of 1.30%, for the first time since February, and the German 10-year rate below -0.30%, for the first time since the beginning of April.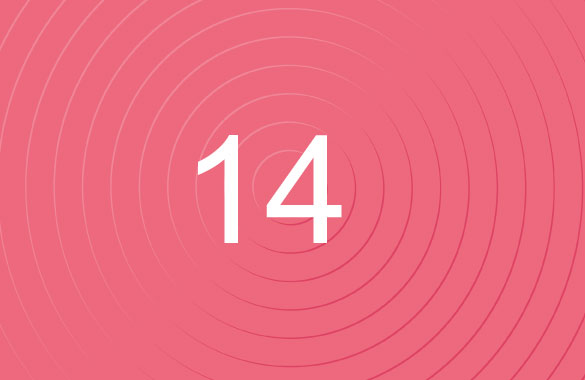 Figure of the week
That's the number of Chinese companies that were added to the US blacklist on Friday for alleged human rights violations in the Xinjiang Uyghur Autonomous Regions.