The expert magazine of Ostrum AM
Read our market review and find out all about our theme of the week in MyStratWeekly with our experts Stéphane Déo, Axel Botte, Aline Goupil-Raguénès and Zouhoure Bousbih.
This week :
Topic of the week: What are the risks for 2022?
We publish a special weekly with four short articles. We presented our views for 2022, here we present four risks, which we will have to keep in mind for the coming year;
The four risks we describe are: (1) a growth risk on emerging countries (2) a risk on European energy policy, (3) a risk on excessive valuations (4) a risk on European recovery plans;
Needless to say, a risk does not necessarily materialize; these are alternative scenarios. If we expected these "risks" to materialize, they would have been included in our central scenario.
Market review : Lessons from 2021
Covid crisis disrupts supply chains, inflation up sharply
Tensions on energy and food commodities
Record levels on equities, emerging markets lag
Strong dollar, yuan resists Chinese real estate woes
Higher yields, but credit spreads hold firm.
Chart of the week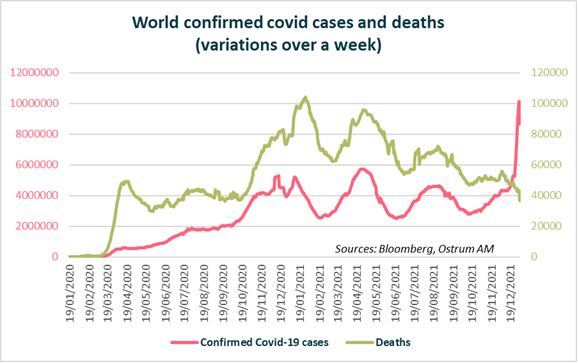 The progression of the pandemic remains one of the major elements for the markets. The number of cases is still growing strongly and does not yet show any signs of slowing down. On the other hand, the number of deaths remains at relatively low levels.
As a result, for the moment, containment measures remain moderate compared to what we have seen previously and the impact on the economy is considerably lower than in previous waves.
Vaccination but also the characteristics of the virus explain this trend.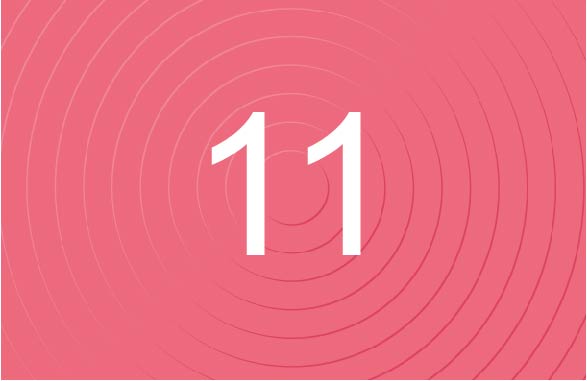 The number of LNG cargo ships diverted from Asia to provide gas to Europe and alleviate price tensions. Temporary solution, but for now effective.