The expert magazine of Ostrum AM
Read our market review and find out all about our theme of the week in MyStratWeekly with our experts Stéphane Déo, Axel Botte, Aline Goupil-Raguénès and Zouhoure Bousbih.
This week :
Topic of the week: China 2022: in the "eyes of the Tiger"
The "common prosperity" had the immediate effect of a slowdown in activity and distortions in Chinese financial markets in 2021;
The priority for 2022 is sta-bi-li-ty, which should result in pro-growth economic policies and less aggressive regulatory actions except for the real estate sector;
Chinese financial markets should be less volatile in 2022, but real estate risk should continue to weigh on investor sentiment;
The main challenge for China is demographic as it threatens the country's status as a world power;
China is counting on the integration of its rural population in order to expand its middle class and increase its labor productivity.
Market review: Fed signals 'game over'
Powell signals March hike, QT coming soon;
Extreme volatility in equity markets;
US yields trading wildly amid curve flattening;
High yield under significant widening pressure.
Chart of the week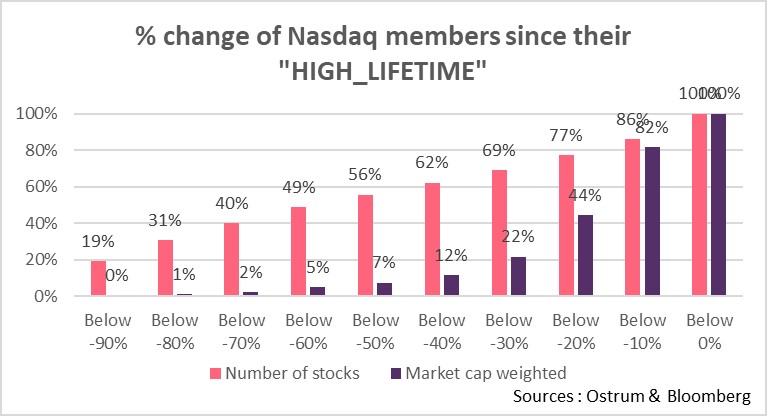 More than half of the Nasdaq values, 56% to be precise, have lost 50% or more from their historical highs. However, these values account for only 7% of the market capitalization of the index.
This explains why, despite the very marked correction for a large majority of values, the index held up fairly well in comparison. It remains carried at arm's length by the few "mega-caps" that have resisted much better.
Nevertheless, the correction of excesses is ongoing and the dispersion of performance is very marked.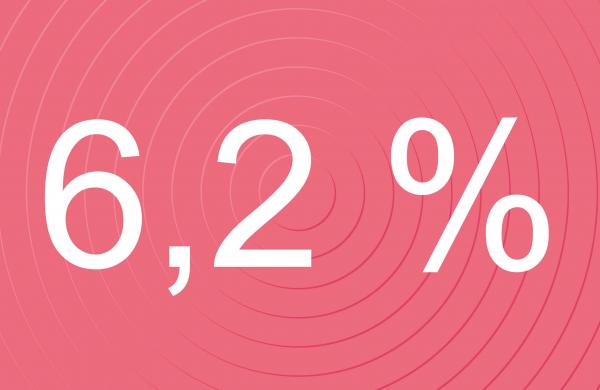 Figure of the week
The current drawdown (drawdown = loss from the previous high) of a Bund portfolio with a 7 to 10-year maturity.
Third worst since Euro launch in 1999.