The expert magazine of Ostrum AM
Read our market review and find out all about our theme of the week in MyStratWeekly with our experts Stéphane Déo, Axel Botte, Aline Goupil-Raguénès and Zouhoure Bousbih.
This week :
Topic of the week: Importance of the Italian presidential election
This election is important since the current President of the Council, Mario Draghi, can be elected President of the Republic;
Due to his key role in the development and implementation of the recovery and resilience plan, his election constitutes a potential risk to the continuation of reforms and investments necessary to benefit from European Union funds;
The real risk lies in that of early legislative elections which would be likely to generate a political crisis. This risk seems reduced;
In a second paper, we deal with a related topic with an econometric approach to peripheral spreads that provides a relevant signal to investors.
Market review: Nasdaq in correction territory
Nasdaq drawdown continues, European stocks prove resilient;
Rally in risk-free rates amid Ukraine tensions;
Credit indices worsen;
PBoC: renewed monetary easing measures.
Chart of the week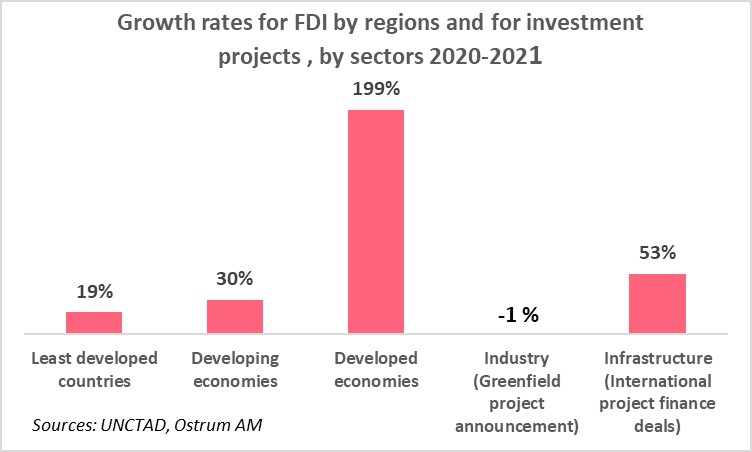 Strong rebound in global foreign direct investment flows (FDI) by 77% in 2021, compared to 2020, to reach $1.65 trillion, thus exceeding the pre-pandemic level. However, the recovery of FDI is not homogeneous and remains driven by advanced countries (199%). Investors have a strong interest in infrastructure, which benefits from favorable long-term financing conditions as well as budgetary stimulus. It is a support for the prices of raw materials, in particular metals. On the other hand, the attraction for industry, especially for production chains, remains weak.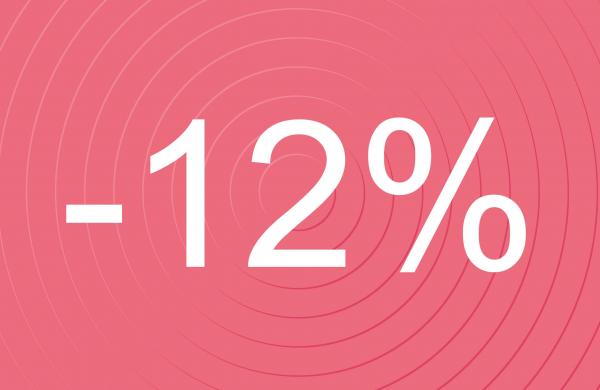 Figure of the week
The correction of the Nasdaq US technology index (-12% in 2022) is accelerating due to the coming monetary tightening, weaker earnings growth prospects for some richly valued stocks and a troubled international climate.