The expert magazine of Ostrum AM
Read our market review and find out all about our theme of the week in MyStratWeekly with our experts Stéphane Déo, Axel Botte, Aline Goupil-Raguénès and Zouhoure Bousbih.
This week :
Topic of the week: The markets and the Fed's first hike
A study of markets around the first hike of the last four monetary cycles yield some interesting takeaways;
A surprise hike (1994) leads to outsized bond market sell-off whilst transparent guidance may in fact impede tightening, causing financial instability;
Equity drawdowns to the tune of 7-12% have been observed following initial Fed hikes, the strike price on the Fed's put's may be lower than many investors believe;
The US dollar may weaken following the initial Fed hike.
Market review: Feeling the cracks
Fed tightening is approaching;
Deluge of IG bond issuance in Europe and the US;
Equities: growth and defensives underperform value;
Weaker dollar, sharp rebound in the Japanese yen.
Chart of the week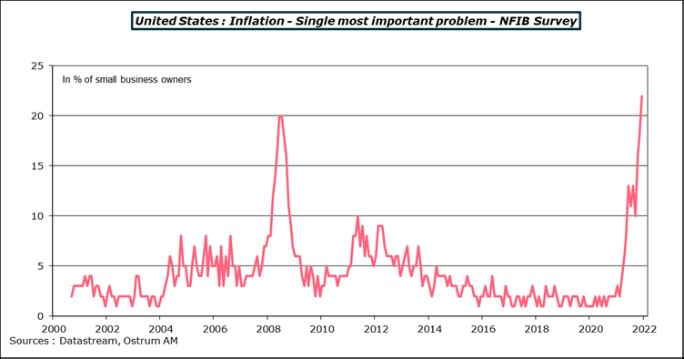 The debate on the sustainability of inflation is partly off topic. Of course, one day inflation will fall. But it seems that the process is much longer than the economists expected.
In the meantime, the level of inflation is largely sufficient to create strong distortions. As a final example, the U.S. NFIB survey of small businesses shows that inflation is indeed becoming the main concern.
This is all the more dramatic given that the previous peak was in 2008 when oil prices had hit $140.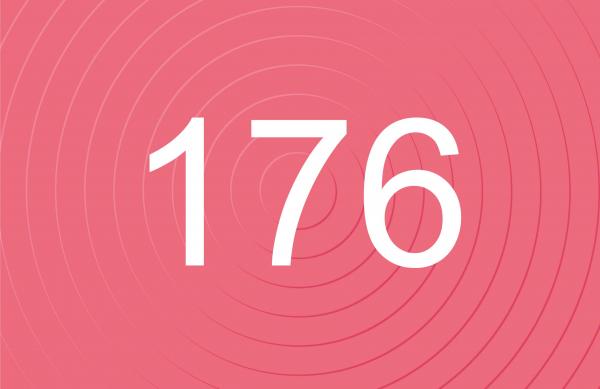 Figure of the week
176,000: for the first time, the number of electric cars sold in Europe exceeded diesel sales in December, reaching a record high of 176,000. This reflects government subsidies and tougher regulations to limit CO2 emissions.