The expert magazine of Ostrum AM
Read our market review and find out all about our theme of the week in MyStratWeekly with our experts Stéphane Déo, Axel Botte, Aline Goupil-Raguénès and Zouhoure Bousbih.
This week :
Topic of the week: What if the dollar plunges?
In the short term, cyclical elements seem to take precedence over the dollar's trajectory. In particular, the fact that the Fed dug up the axe and boosted the yield differential;
In the medium term, however, the cocktail that is developing is much more negative for the dollar: extremely pronounced funding imbalances that do not seem to lead to a rapid decline. On the other hand, foreign investors are tired of buying the dollar;
Historical precedents show that adjustment, when it finally happens, can be violent.
Market review : Fed: the timetable is accelerating
FOMC minutes hint at balance sheet contraction;
T-note yields at April 21 highs;
Pullback on Nasdaq, growth stocks;
Sovereign spreads widen slightly.
Chart of the week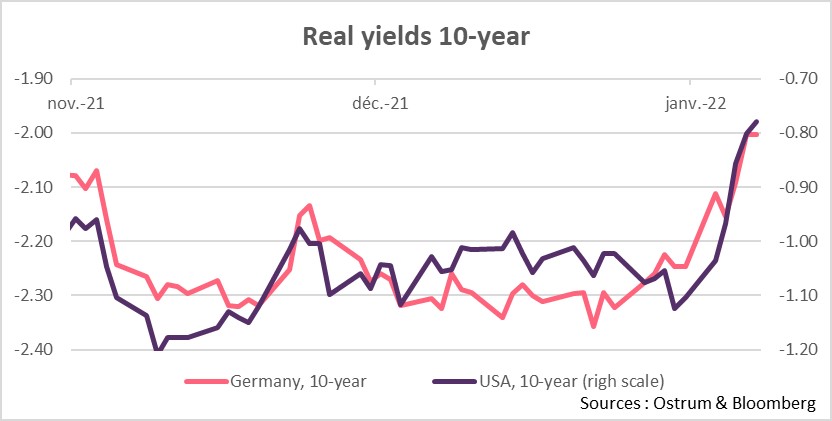 The rebound in rates since the FOMC minutes is quite impressive. Already almost 30 bps on the 10-year-old American since the beginning of the year, and the 10-year-old German who gains 15 bps in sympathy.
But perhaps the most impressive is elsewhere, the typology of the increase. It's basically the real rates that have shifted: in fact the inflation expectations have actually gone down. That is completely contrary to what we have seen so far.
It seems that this time the Fed is really taking inflation seriously: hence a more restrictive monetary policy and reactive real rates.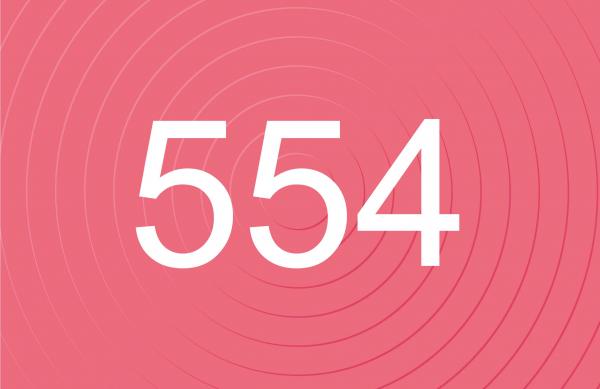 Figure of the week
This is the carbon intensity (gCO2/kWh) this morning in Germany. A new record! Since the closure of two atomic power plants the figures are alarming.
France is at 98g this morning.