The expert magazine of Ostrum AM
Read our market review and find out all about our theme of the week in MyStratWeekly with our experts Stéphane Déo, Axel Botte, Aline Goupil-Raguénès and Zouhoure Bousbih.
This week :
Topic of the week: The Ukrainian crisis
The situation is totally dominated by geopolitical tensions around Ukraine.
We summarize all the sanctions taken. They are massive. The geopolitical developments of the last few hours are also very impressive for their speed and scope.
"There are decades where nothing happens and weeks where decades happen," Lenin said.
In fact, on the economic front, the international community is pushing Russia into an unprecedented financial crisis. All this by assuming the risk incurred by their savings.
Chart of the week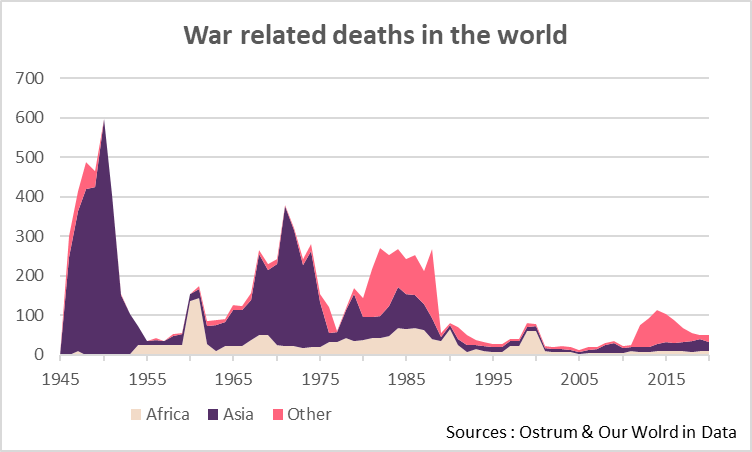 It is perhaps important to remember that the last half century has been one of the least deadly in the world in terms of war. The trend since the end of the Second World War has been clearly downward.
Since the Second World War, there have been three peaks marked by war deaths: the Korean War (early 1950s), the Vietnam War (around 1970) and the Iran-Iraq and Afghanistan wars (1980s). There has recently been an increase in the number of combat deaths caused by the conflict in the Middle East, particularly in Syria, Iraq and Afghanistan.
The number of border conflicts has also been, for half a century, very low in historical comparison.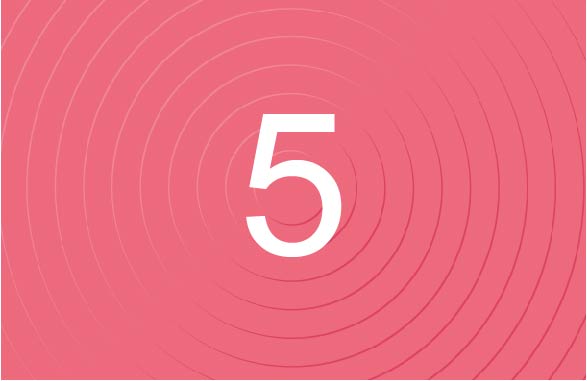 Figure of the week
The current market capitalization (in Euros) of Sberbank.
It was 100 billion less than 5 months ago, in October!