The expert magazine of Ostrum AM
Read our market review and find out all about our theme of the week in MyStratWeekly with our experts Stéphane Déo, Axel Botte, Aline Goupil-Raguénès and Zouhoure Bousbih.

This week:
Topic of the week: in defense of Italy
Italian problems are notorious: very high public debt, anemic growth, ageing population, etc.
This paper focuses solely on certain positive aspects that are often underestimated: a strong external position, conservative fiscal management, rates that have become favorable, etc...
A more positive view of, with lower rates, could do much to place Italy on a more positive path. That is why, too, the arrival of Mario Draghi is crucial.
Market review: Stress testing equities' duration risk
T-note breaks through 1.30% ceiling amid steepening pressure
Growth stocks pull back…
… despite supportive earnings releases
Energy crisis in the US, crude prices rise further
Gross non-performing loans and advances ( % of total gross loans and advances)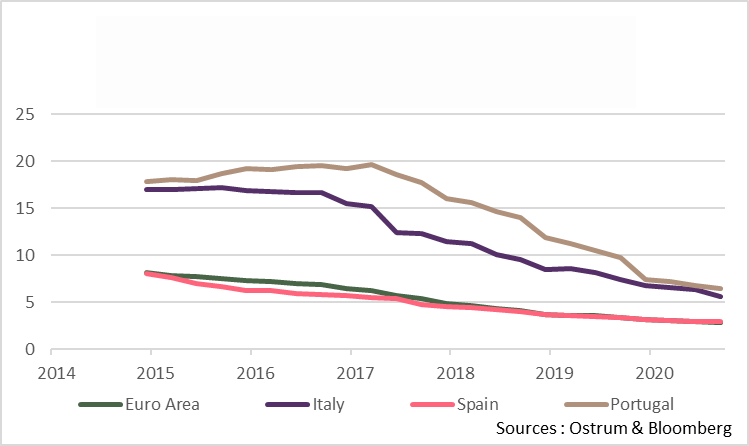 The ECB has just published the bad debt data of banks in Europe for the third quarter of 2020.
For the Eurozone, the rate rose from 8.1% at the end of 2014 (first digit in the series) to 2.8% in Q3 2020, a two-thirds decrease. The decline in Italy (from 17.0% to 5.6%), Spain (from 8.0% to 3.0%) or Portugal (from 17.8% to 6.5%) is of the same magnitude.
However, we must put this good news into perspective. The bad debt rate is a lagging indicator, it is clear that the Covid crisis should push these numbers up. On the other hand, these national aggregates hide a very large disparity at the level of banks).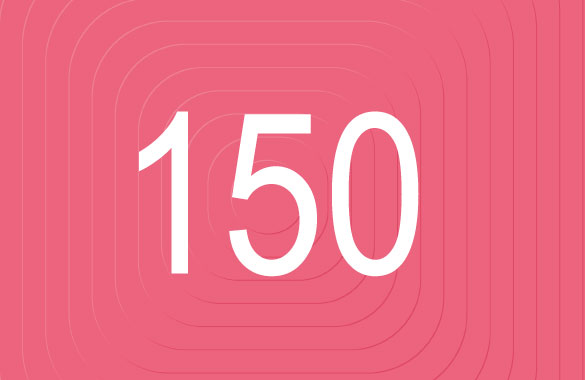 Figure of the week
150 bps is the slope between the 5 and the 30-year yields in the United States. A mark passed last week.
And even 156 bp last Friday. We need to go back to August 2014 to find a similar level.