The expert magazine of Ostrum AM
Read our market review and find out all about our theme of the week in MyStratWeekly with our experts Stéphane Déo, Axel Botte, Aline Goupil-Raguénès and Zouhoure Bousbih.
This week :
Topic of the week: Food risk?
Environmental problems are worsening. Rising food prices pose a significant risk for 2022. The pandemic and the effects of climate change are reducing food security especially for poor countries;
While undernutrition has declined significantly over the past several decades, food insecurity has rebounded over the past several years, a trend accelerated by the Covid crisis. The human consequences could be severe;
For the economy there are three main consequences: (1) yet another inflationary shock, especially in emerging countries where the food component is stronger, (2) a reduction in consumption, (3) political instability in the most vulnerable countries.
Market review: Powell throws in the towel
The Fed takes note of the risk of inflation;
The Omicron variant brings renewed uncertainties;
High volatility in equity markets, sharp curve flattening;
OPEC+ increases oil production… under some conditions.
Chart of the week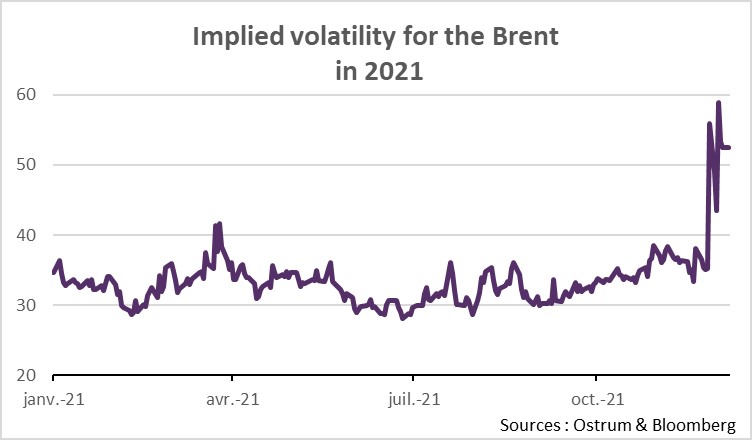 Market nervousness has increased significantly. Implied volatility on oil has doubled in recent weeks. It is the same for equities with a strong increase in VIX (volatility expected on the S&P 500) and V2X (the equivalent on the Euro Stoxx), MOVE (implied volatility on the Treasury) and finally on foreign exchange.
While stress seemed to be concentrated on the yield curve in November, the spread of the virus and uncertainties related to inflation and growth are pushing other asset classes to expect a more uncertain future.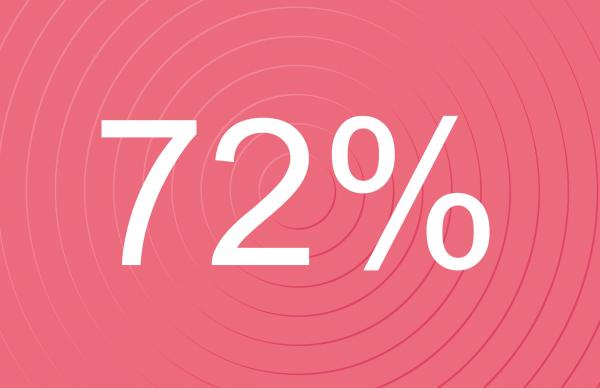 Figure of the week
The percentage of European companies in the EIB's investment survey that say Covid will have a long-term impact on their business.