The expert magazine of Ostrum AM
Read our market review and find out all about our theme of the week in MyStratWeekly with our experts Stéphane Déo, Axel Botte, Aline Goupil-Raguénès and Zouhoure Bousbih.
This week :
Topic of the week: break !
This is our last weekly of the year, then next one will be released early next year;
On Friday morning, in our monthly "Perspectives", we published Ostrum's views on recent decisions by the Fed, BoE, ECB and PBoC;
This last MyStratWeekly simply contains a quiz. To thank our assiduous readers, the first one who finds all the right answers wins a bottle of champagne;
For the rest, which is the most important, the strategy team wishes you and your families a very happy holiday season.
See you next year!
Chart of the week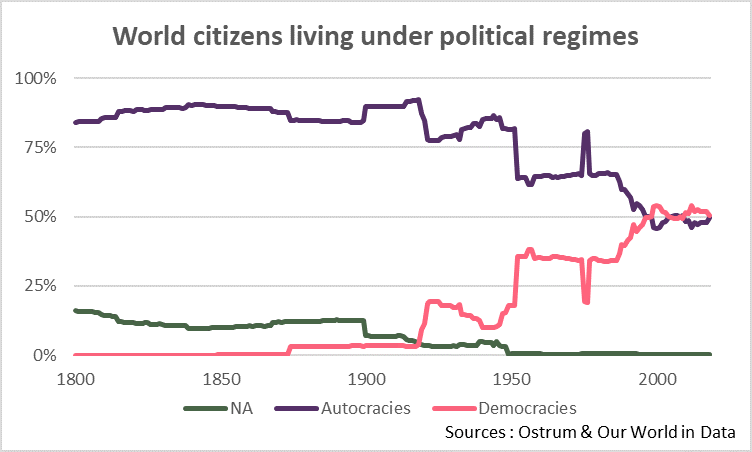 It was a tough year. In anticipation of Christmas, let's finish with some good news.
The share of the world's population living in democracy has grown considerably over the last century. More than half of the world's population now lives in democracy,
In 2018, there were 99 democracies and 80 autocraties.
Further good news, (cf. below) life expectancy.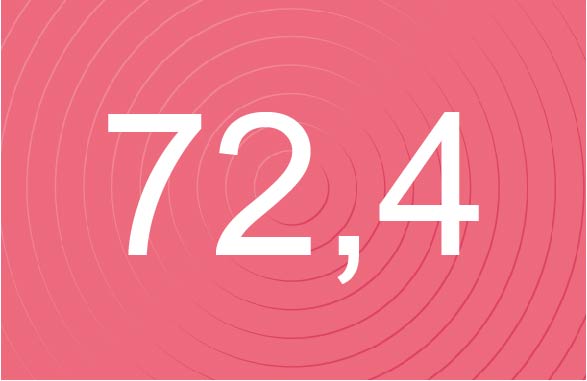 Figure of the week
Life expectancy in the world in 2019. It was 45.7 years in 1950. Over the past 80 years, life expectancy has increased by an average of 4.5 months each year.