The expert magazine of Ostrum AM
Read our market review and find out all about our theme of the week in MyStratWeekly with our experts Stéphane Déo, Axel Botte, Aline Goupil-Raguénès and Zouhoure Bousbih.

This week:
Topic of the week: Electronic currencies
Is Bitcoin a new currency? It does not seem to pass the test in particular because its volatility is not compatible with the basic functions of a currency;
It should also be noted that Bitcoin is extremely energy-intensive and has a catastrophic carbon footprint;
On the other hand, the introduction of "central bank digital currency" could have a major impact because of the areas where it would bring disruption: monetary policy, established banks' business model, geopolitics, etc.
Market review: For a few (trillion) dollars more
Biden unveils $2.25T infrastructure bill
Strong US job gains in March, global survey data upbeat
Short covering on bonds ahead of Easter break
Stock indices hit fresh all-time highs

S&P 500 1Q 21 Total Returns %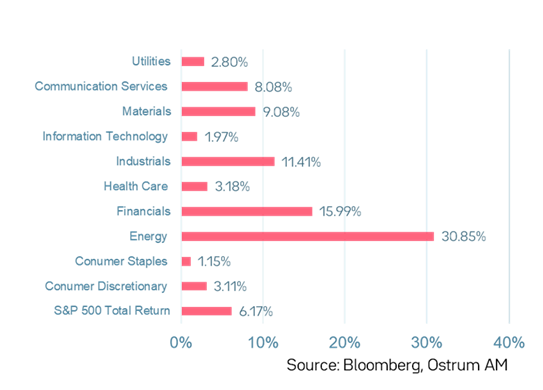 In the three months up to March, the S&P 500 posted a 6.12% total return. All sectors made gains in the first quarter but there were some distinctive changes in sector performances.
The Information technology sector lagged along with other pandemic winners. The increase in yields hit growth sectors disproportionately. On the contrary, cyclical value sectors benefitted from the reflation trade evident in higher commodity prices and strong manufacturing activity.
The underperformance of Tech stocks also reflect rotation into small-cap as mega-caps took a breather in the first quarter.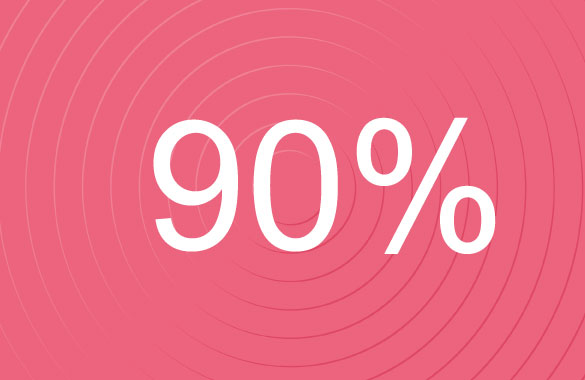 Figure of the week
According to the market, that's the probability of a Fed funds hike next year. The payroll publication Friday has boosted the probability.
There's a 72% probability of a double rate hike by 2023.